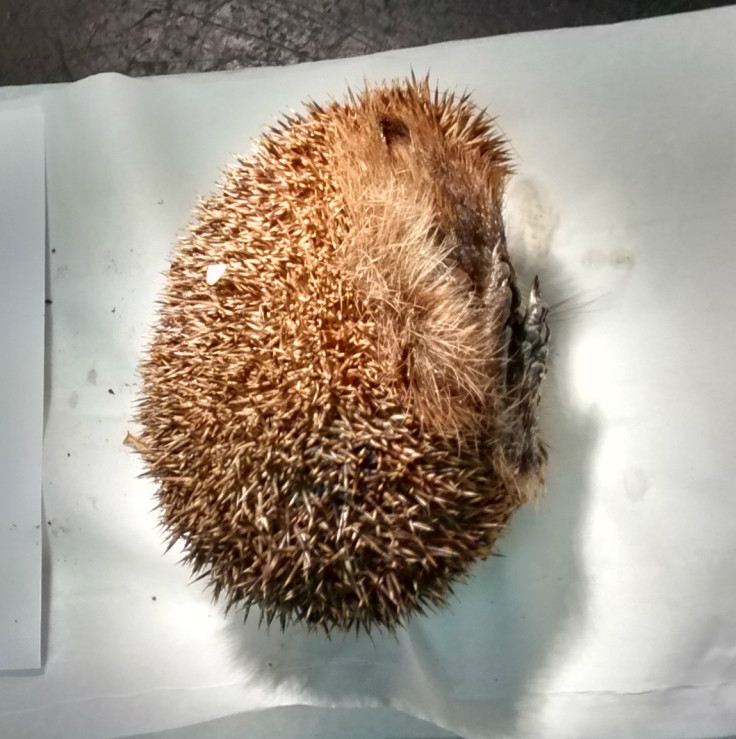 A man has avoided jail after he admitted to beating a hedgehog to death with a brick in a fit of rage following an argument with his girlfriend. Liam Aitken, 24, of Wallasey, pleaded guilty pleaded at Wirral Magistrates' Court to one offence under the Wild Mammals Protection Act of causing unnecessary suffering to a hedgehog by crushing the animal to death.
The court heard how Aitken had thrown a brick at the hedgehog in anger several times following a dispute with his girlfriend on 12 May 2017. Aitken told authorities he was not sure why he committed the "stomach-churning" act of cruelty. The court has now handed Aitken a 12-week prison sentence suspended for 12 months.
He was also ordered to carry out 200 hours of unpaid work and pay costs of £835 and a £115 victim surcharge.
RSPCA inspector Anthony Joynes said: "This stomach-churning act of cruelty was witnessed by a member of the public, who saw him throwing a brick at something.
"When they went out to investigate they were shocked to see it was a hedgehog.
"A post mortem examination carried out on the hedgehog showed that he had multiple fractures and a ruptured abdomen. Clearly, he would have suffered significantly from this trauma.
"When I interviewed Aitken, he said that the hedgehog had actually tried to get up and move after being hit for the third time. He also said he did not know why he did it.
"If you have had an argument with someone and are angry, it is always a good idea to take a walk to calm down – but you certainly should not take it out on a vulnerable animal.
"What Aitken did is very disturbing behaviour which we have taken very seriously."