Brexit: Will London lose its fintech crown?
Ramping up government startup grants could help protect the UK's lead in technology.
Consensus among the technology community is that Brexit will topple London from its position as the most favoured fintech hub on the planet; the view of many startups and venture capitalists.
There are three main reasons for this - firms rely on rolling out products across Europe, many technology companies rely on developers from all over the EU, and the concomitant fear and uncertainly which will curb investment pouring into the capital's tech scene.
We are dealing in unknowns right now, but firms will need clarity on the state of the passporting regime as soon as possible. Certain legal and regulatory strictures could also be mentioned, such as EU laws around data protection which firms were formerly bound by, or the European Commission's attempt to establish a "Digital Single Market". Adjustments to the regimes around doing business are expected to take a couple of years to iron out and the words "keep calm and carry on" now seem to be the order of the day.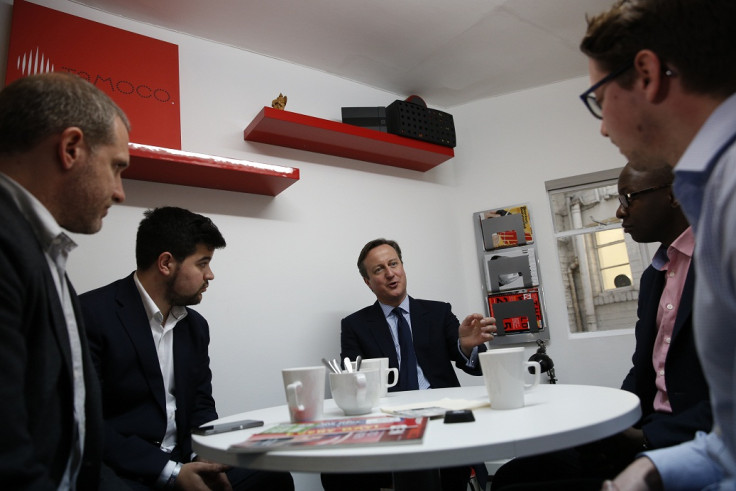 London has long been beset by fears that financial companies will choose to relocate if the regulatory climate becomes too onerous and costly. Frankfurt is normally cited as an alternative financial centre to rival London. The standard criticism against this is that it would be difficult to replicate London anywhere else. It is favourably placed for global time zones (but then so is Paris and Frankfurt). London also has a dedicated fibre optic line to Wall Street. There is also the scale: Transport for London handles 10 million journeys per day. Frankfurt is about the size of Bristol.
But startups are small, agile and burn through funding rounds quickly. The cost of living in London is extremely high, so if you can no longer be sure about rolling out your products across Europe, or freely attracting the right applicants, why not move on. You don't have to be based in Level39 of Canary Wharf to disrupt global banks; you can do that from anywhere.
There are around 500 fintech companies in the UK, averaging £25m revenue and a profit of £5m; paying 20% tax this equates to about £5bn over the next ten years. Players in the fintech arena predict the most likely winners would be cities like Amsterdam and Dublin which already boast a progressive regulatory environment, tax advantages and growing technology clusters.
Simon Black, CEO, of digital payment platform PPRO Group, said: "Dublin would probably benefit most within Europe: It has a big tech scene, taxes are particularly low with a 12% corporate rate and major FinTech companies such as MasterCard, Apple, PayPal and First Data already have significant operations there providing critical mass.
Black said in an emailed statement that fintech firms "will see their status as financial institutions recognised across the EU and EEA under threat, all of these businesses will not wait for trade deals to be resolved. They will immediately begin forming plans to relocate at least some of their operations, and the majority of new jobs will be outside of the UK".
In order to protect its lead in technology, especially fintech, the UK must ensure that it will continue to attract and welcome the right sorts of skills, which are in short supply generally.
In addition, it might be prudent to start thinking about ramping up government start-up grants to continue to attract talent to London. The Chinese government's technology startup fund is bigger than the GDP of Denmark, for example.
Despite the obvious disappointment among the tech community, who seemed to be over 70% in favour of remain according to most measurements, we should remember this sector has a long track record of outstanding creativity from Alan Turing's first working computer to Tim Berners-Lee's World Wide Web.
Tudor Aw, head of technology sector at KPMG UK, added up the pluses: "Great infrastructure and facilities; first class universities, a stable legal system; appropriate fiscal incentives; and an ecosystem of advisors that support the needs of tech companies.
"Technology is a sector that will only increase in importance and works without borders, I therefore continue to see the UK Tech sector as one that will not only withstand the immediate challenges of the referendum result, but one that will continue to grow and thrive."
Another positive factor for fintech is the FCA's progressive approach to the sector. The FCA's hour has definitely come. Financial services and technology law specialist Yvonne Dunn of law firm Pinsent Masons pointed to the importance of this for fintech providers based in London to gain market authorisations to operate across the European market quickly and easily.
She said: "In addition, the EU's rules on the free movement of workers across the trading bloc means fintech companies have been able to attract talent from a larger pool of people than is available within the UK alone.
"There is now a need for the UK government to quickly negotiate and agree a system that replicates the benefits of passporting and free movement of workers, before other financial centres in Europe look to exploit any lingering uncertainty about the environment in which UK-based fintechs will be operating in."
One of Dunn's colleagues at Pinsent Masons, Tobin Ashby, a financial services and insurance law expert, said other financial centres like Frankfurt, Paris, or in some cases Dublin may well view the UK's exit from the EU as an opportunity to increase their influence and it is conceivable this could complicate agreement on an equivalence regime.
He added: "London is not just a major financial centre because it is a gateway to Europe through the UK's EU membership and associated passporting regime established by EU law. London is also an important centre for markets outside the EU and will continue to be so even with the UK leaving the union and so firms will not necessarily be looking to move their central hub from the City."
Payments industry representatives, such as the Prepaid International Forum (PIF), called on the government - such as it is following a meltdown on both sides of the Commons - to act swiftly. the principal trade association for the prepaid financial services industry, has called on the UK government to protect UK-based financial service providers in the negotiations of its exit from the EU.
Craig James, PIF Chairman said that the passporting arrangement that allows companies meeting UK regulatory requirements to be able to operate throughout the EU must be maintained if humanly possible.
He said: "This is a framework similar to that applied to countries such as Norway and Lichtenstein. We believe this is preferable to the alternative arrangements, for example the framework applied to Swiss-based companies.
There's a couple of problems with the UK adopting a system like Norway, say experts. Firstly, it would mean probably adopting EU laws on some sort of wholesale basis without having any influence on those laws, which will now be more German or French-centric - this will probably be an inevitability for banking rules. Second, the Noway position requires free flow of labour, and given the important part immigration played in the Brexit campaign, this looks bleak.
Pascal Bouvier, a partner in Santander InnoVentures, provided an excellent blog post on the impact of Brexit on UK fintech. One of the areas he focused on was the FCA, both in terms of current EU directives and also the regulator's sandbox approach.
He wrote: "Will the FCA try to keep gaps in interpretation and implementation as minimal as possible to facilitate UK based startups and incumbents competing in the EU? Will the FCA be proactive and collaborate with Brussels? Will Brussels be receptive to collaboration? These questions are very difficult to answer. What is guaranteed is the bigger the gaps going forward the more difficult it will be for UK based companies.
"The leadership of the FCA's sandbox approach also has to be in doubt. Paris, Frankfurt, Dublin, Luxemburg or Brussels will want to raise their hands to welcome a EU regulatory sandbox and that sandbox will attract more activity, more innovation, more attention than its FCA counterpart. Mark my words what happens in the arena of regulatory sandbox is going to have a major impact on fintech, none of which will be positive for the UK," said Bouvier.
The FCA said it was unable to add to the statement it issued shortly after the result, which reads: "Much financial regulation currently applicable in the UK derives from EU legislation. This regulation will remain applicable until any changes are made, which will be a matter for Government and Parliament.
"Firms must continue to abide by their obligations under UK law, including those derived from EU law and continue with implementation plans for legislation that is still to come into effect.
"Consumers' rights and protections, including any derived from EU legislation, are unaffected by the result of the referendum and will remain unchanged unless and until the Government changes the applicable legislation.
"The longer term impacts of the decision to leave the EU on the overall regulatory framework for the UK will depend, in part, on the relationship that the UK seeks with the EU in the future. We will work closely with the Government as it confirms the arrangements for the UK's future relationship with the EU."
© Copyright IBTimes 2023. All rights reserved.