Brics to Launch New Development Bank at Brazil Summit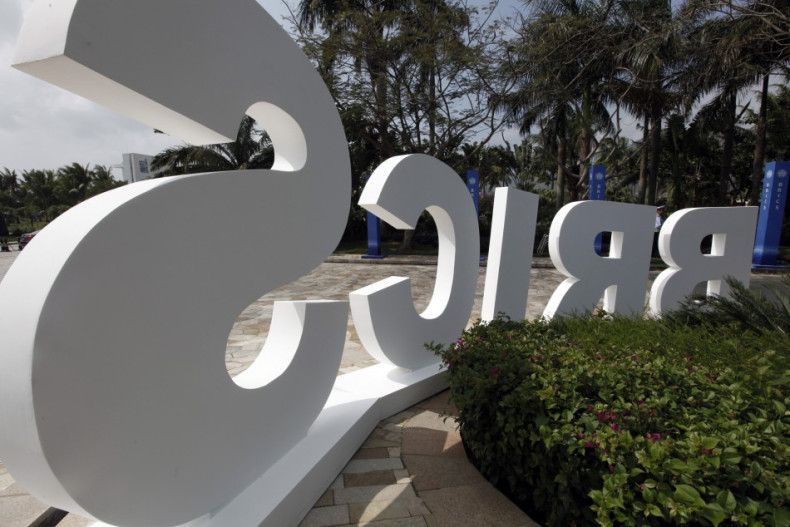 Leaders from the Brics countries will launch a new development bank next week, according to Russian Foreign Minister Anton Siluanov.
Brazil, Russia, India, China and South Africa first proposed a new bank in 2012, to finance infrastructure projects but disagreements over funding and location have held back its launch.
The headquarters of the bank are yet to be decided, with Shanghai and New Delhi the two candidates, Siluanov told reporters.
"The headquarters issue will be decided on the level of the heads of the countries," he said.
Leaders from the Brics are due to meet in Fortaleza, Brazil for a two-day summit on July 15-16.
Funding the new bank has been a major issue for the group. The Russian minister said the capitalisation would be split equally between the partners, with an initial $10bn cash total over seven years and $40bn in guarantees.
That $50bn will eventually be doubled and will allow the bank to begin lending by 2016, he added.
The bank's eventual launch will mark a breakthrough for the Brics after a turbulent period for the world's most rapidly emerging economies, marked by capital flight sparked by the withdrawal of monetary stimulus by the United States Federal Reserve.
Russia's economy has been squeezed doubly hard as the US and the European Union imposed economic sanctions after Moscow annexed the Ukrainian peninsula of Crimea from its neighbour in March.
The Western allies have threatened to impose further sanctions on Russia if Moscow does not take steps to ease the crisis in eastern Ukraine, where armed pro-Russian separatists continue to occupy government buildings.
While the new bank will be open to other member states from the United Nations, the Brics' share will not decline below 55%, Siluanov told reporters, adding that the bank's first five-year chairmanship was still to be decided.
Brics leaders are also set to sign an initial agreement on a new $100bn fund to be used on foreign exchange markets.
"We have reached an agreement that, in current conditions of capital volatility, it is important for our countries to have this buffer in addition to the International Monetary Fund," Siluanov said.
However the blueprint deal due to be signed in Brazil would not consist of direct commitments, which would come later.