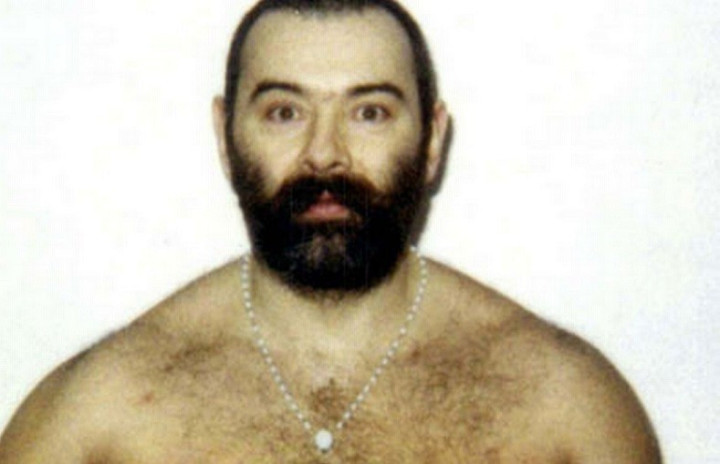 April Jones' killer Mark Bridger fears being attacked by fellow inmates inside a maximum security jail known as 'Monster Mansion.'
Bridger has been kept on his own at HMP Wakefield for the last month, because staff believed he was a high suicide risk and could not be exposed to other prisoners.
Now staff have deemed he is no longer a high suicide risk, meaning he will be mingling with other inmates - and they with him.
According to The Sun, paedophile Bridger had initially been delighted to move to HMP Wakefield. But not any more.
A prison source told The Sun: "He's absolutely terrified. He's heard all kinds of rumours that other inmates are out to get him. He's the number one target in there and genuinely fears for his life."
Bridger kidnapped five year-old April before sexually abusing her, murdering her and then disposing of her body last October.
He was given a whole life sentence in May by the trial judge, Mr Justice Griffith Williams, after a jury took four hours to find him guilty following a month-long trial.
April had been playing with friends close to her home on the Bryn Y Gog estate in Machynlleth, mid-Wales, when Bridger enticed her into his car.
Following his arrest, officers found numerous indecent images on his computer.
The former abbattoir worker has never revealed what he did with April's body, although traces of her blood were found all over his cottage and skull fragments were found in the fireplace.
Police believe he dismembered the five-year-old's body before dumping the body parts at various locations in the hills, rivers and forests surrounding his home in Cienws.
Bridger is now sharing space with the likes of Charles Bronson - Britain's longest-serving inmate because of repeated incidents of bad behaviour behind bars.
Notorious Bronson once held guards hostage for 40 hours at Hull Prison and has an extremely violent dislike of child abusers. In his published books, Bronson writes in graphic detail about what he thinks paedophiles deserve for their crimes.
He once said: "I fear no-one. Violence just makes me madder and stronger."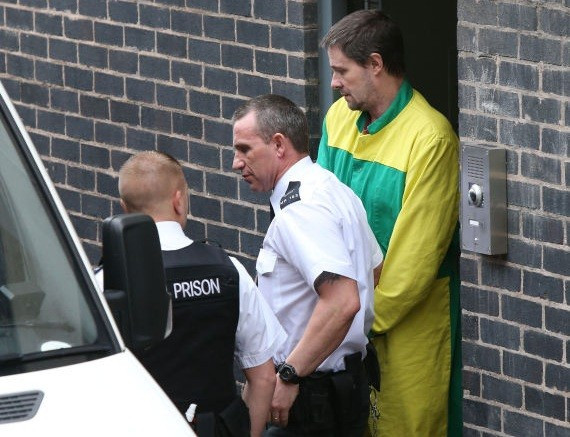 Derby killer Mick Philpott is also inside the jail, for starting a fire in his own home which killed six of his own children.
'Bus stop stalker' Levi Bellfield is also serving his life sentence at Wakefield. He was convicted of killing teenager Milly Dowler, among other violent crimes against women.
Bridger is set to remain behind bars until he dies. In May, he was handed a whole life term for murdering five-year-old April in Wales last year.
NEWS UPDATE: Bridger hs been slashed across the face with a makeshift blade by a fellow inmate, according to reports.
A Prison Service spokeswoman said: "A prisoner from HMP Wakefield was taken to hospital on 7 July. The incident is being investigated by the police."