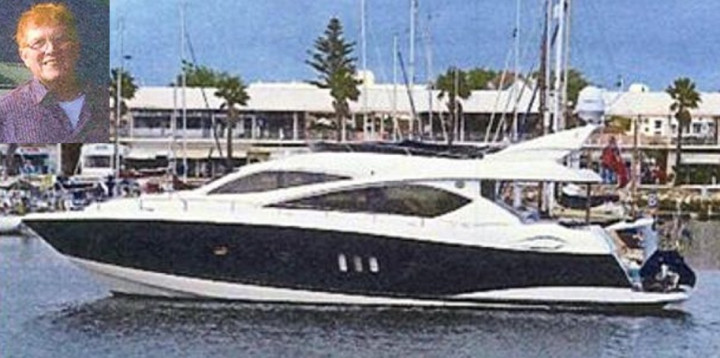 The search for missing yachtsman Len King has been suspended after his £760,000 Sunseeker drifted into Brighton Marina empty.
King, 74, has not been seen since sailing his 70ft Sunseeker out of Brighton yesterday.
He told his wife Stephanie he would be home in time for dinner but after he failed to return and when a friend saw the vessel drifting empty by the harbour wall, the alarm was raised at about 10pm.
An unsuccessful manhunt was launched by coastguard crews from Shoreham and Newhaven Coastguard Rescue teams and Shoreham, Newhaven and Brighton lifeboats, and the coastguard helicopter from Lee-on Solent also provided assistance.
But after scouring as far as two and a half miles into the English Channel, Sussex Police have now suspended the search until new information emerges.
Talking of his disappearance his wife Stephanie said: "Len is an experienced yachtsman and has been sailing since he was at least 20. Normally we go together but during the week if it's calm weather he may go off by himself.
"He went off just before lunch. I was expecting him home for dinner time. I phoned him several times but his phone was unable to connect so I thought he was on his way back. I called the person who has a boat next to us and he thought we were away.
"I can't understand what has happened. He is a very experienced yachtsman. He has all his equipment doubled up and is always careful. That is the way he runs things."