Bristol: Former teacher jailed for making indecent films of children at Clifton College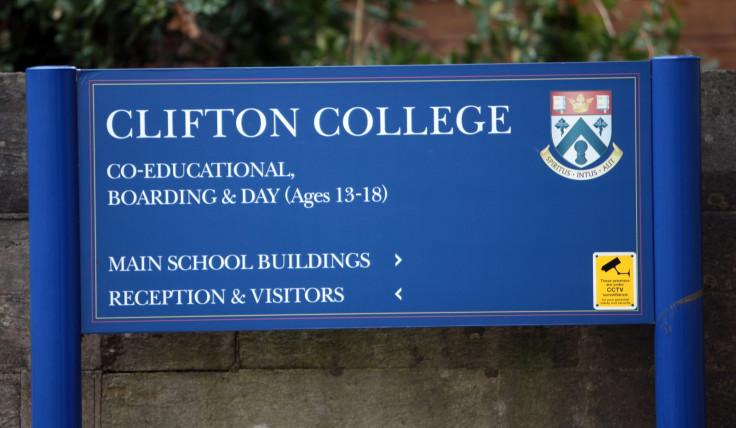 A former teacher has been jailed after making indecent films of pupils at a boarding school using hidden cameras.
Jonathan Thomson-Glover, 53, of Wadebridge, taught German at the school. He pleaded guilty to filming the pupils at Clifton College, Bristol, and also at an address in Cornwall.
The victims, aged between 12 and 17, were secretly filmed over a 16-year period, Taunton Crown Court heard. Judge David Ticehurst jailed Thomson-Glover for three years and nine months.
He pleaded guilty to 36 counts of making, taking and possessing indecent images of children.
The court heard that police found 300 VHS tapes, containing more than 2,500 hours of footage taken with hidden cameras of more than 130 victims. Officers were earlier tipped off by the National Crime Agency about an IP address that was being used to download indecent images of children.
Thomson-Glover told police he set up cameras at 10 points in the school during school holidays when the building was quiet, and also carried a bag with a hidden camera into changing rooms.
Det Insp Andrea Kingdon, from Devon and Cornwall Police, said the footage was taken in toilets and changing rooms, showing girls, boys and adults, showering, changing, using the toilets and "engaging in private acts".
"The way he's behaved is abhorrent, it's a massive breach of trust, an invasion of privacy... and when you imagine the position he's in in relation to his victims he's captured them doing the most private of acts," she said.
"When we had to approach these victims, it's something that's come out the blue and they've acted in a variety of ways from extreme anger to bitter disappointment."
Clifton College was founded in 1862, and describes itself on its website as "a leading independent public school".
In a statement, a college spokeswoman said Thomson-Glover's actions constituted an "unforgivable breach of trust".
She continued: "Mr Thomson-Glover's arrest last August and the nature of the allegations have been profoundly disturbing for everyone associated with Clifton College.We have supported the police throughout their investigation, which led to the conviction today.
"The College has taken considerable steps to ensure, so far as it is possible to do so, that nothing like this can ever happen again. As part of this we have carried out a series of specific reviews, including an external review of safeguarding and related polices; and a review of our IT systems. We have also carried out physical searches of College buildings and no hidden cameras were found fixed to College property. We are committed to ensuring the safety of our pupils. These revelations have shocked us all and we are determined that if there are any further lessons to be learned, we will learn them."
© Copyright IBTimes 2023. All rights reserved.