Britain First Founder James Dowson Quits over Far-Right Group's Mosque 'Invasions'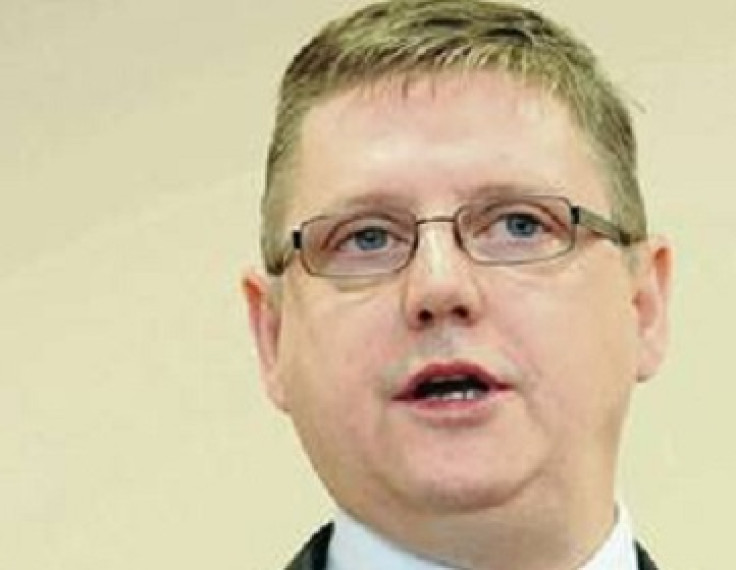 One of the founding members of far-right group Britain First has left the party in protest over the party's "invasions" of mosques.
Former British National Party (BNP) member James Dowson has spoken of his dissent over the group's activities in which they entered mosques in Bradford and Whitechapel in London as being "unacceptable and unchristian".
Dowson, Britain First's former head of administration and one of the party's leading figures, added he was worried the group has been attracting "racists and extremists" to the party since it was formed in 2011.
Described by anti-fascist group Hope Not Hate as "probably the only group experiencing growth on the far right", Britain First came into prominence with its so-called "Christian Patrols" headed by another Britain First leader, Paul Golding.
The patrols involved the group driving around in military-style 'snatch' Land Rovers wearing matching camouflaged uniforms to hand out Christian leaflets to the local Muslims.
Dowson has now criticised Golding's actions after being involved in the "invasions" and Christian patrols upon announcing his retirement from politics.
He told the Mirror: "No matter how many times I told him [Golding] I did not want decent Muslims intimidated, he just continued doing it.
"I have come to the conclusion that no matter how hard I tried, you cannot escape from the fact that the group is being overrun with racists and extremists.
"I think he is fooling himself and lots of people that Britain First is a Christian group. Sadly, it has just become a violent front for people abusing the Bible."
He added how he believed the group entering the various mosques around the UK is "political madness and a bit rude".
Golding confirmed on the group's Facebook page – which has attracted more fans than the Conservative and Labour official pages – that Britain First will no longer be invading mosques.
He said: "We've been invading the mosques over a period of two or three months and it's caused a massive storm [but] quite frankly we don't need to do it anymore, it's been done and we can move on from that."
Following the announcement Dowson is leaving the group, a spokesperson for Hope not Hate said: "That Dowson, one of the most divisive and influential figures to emerge on the British far-right in the past twenty years, has taken umbrage with the group would appear to be a wider reflection on the state of the far right in this country-not just Britain First."
© Copyright IBTimes 2023. All rights reserved.