Britain and Ireland Set To Be Named As Hosts For Euro 2028 As Turkey Withdraws
Euro 2028 is being lined up to take place in Britain and Ireland after Turkey instead decided to pursue its joint bid with Italy to host Euro 2032.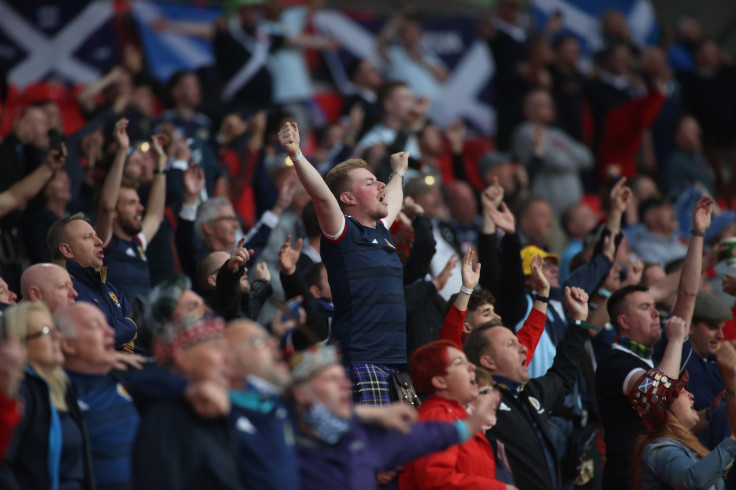 The awarding of hosting duties for the UEFA European Championships in 2028 will go to Britain and Ireland after Turkey's withdrawal from the bidding process meant the five-nation bid will be the only one left for UEFA to consider.
Turkey withdrew their bid to host Euro 2028 as they will bid jointly alongside Italy to host Euro 2032 instead and will do so unopposed. Turkey was bidding as the sole host for both Euro 2028 and Euro 2032 initially before they merged their bid with Italy in July to host Euro 2032.
Italy was initially bidding for Euro 2032 as a sole host before aligning with Turkey. Now that UEFA has approved the two countries' joint bid for Euro 2032, there is a clear run for Britain and Ireland to host Euro 2028.
The hosting bids for both Euro 2028 and Euro 2032 will receive final approval next Tuesday when UEFA's executive committee gathers in Nyon, Switzerland. The formal announcement of the hosts for Euro 2028 and Euro 2032 will take place there.
UEFA's official statement on Wednesday morning regarding the status of the bids for Euro 2028 and Euro 2032 read: "The award of both tournaments still requires the approval of the executive committee at its meeting in Nyon on October 10. The presentations at that meeting will be an important part of the process which will take due consideration of the content of the bid submissions before reaching a decision."
The expected announcement of Euro 2028 being held in Britain and Ireland means the tournament will swiftly return to England and Scotland. This is because both nations hosted games during Euro 2020, played in 2021 because of the COVID-19 pandemic, as that tournament was played across 11 countries in Europe as part of recognising the competition's 60-year anniversary.
England was among the most predominant hosts at Euro 2020 as both the semi-finals and final took place at Wembley Stadium. England also played all three of their group games and round-of-16 tie against Germany at Wembley Stadium.
As expected, Wembley Stadium was included among the proposed stadiums named in April as part of Britain and Ireland's bid for Euro 2028. The other English stadiums named were Tottenham Hotspur Stadium, Etihad Stadium, St. James' Park, Villa Park and Everton's new stadium set to be opened for the 2024-2025 season, Everton Stadium.
Each of the other four nations has one stadium per country named, which includes Principality Stadium in Wales, Hampden Park in Scotland, Aviva Stadium in Ireland and Casement Park in Northern Ireland.
England has hosted the European Championships before, having done so in 1996, but this will be the first time Britain and Ireland collectively come together to host a major international tournament.
Euro 2028 will succeed Euro 2024, which is being held in Germany, and according to senior UEFA sources, there was a desire to host consecutive tournaments in established footballing nations after COVID-19 to help UEFA recover its reserves after the pandemic. This may have provided encouragement to Britain and Ireland's bid as UEFA seemingly wanted a host for 2028 with a big footballing stature.
Turkey hosting Euro 2032 alongside Italy means it will be the first time the nation has ever hosted a major international football tournament. This has been a long time coming for Turkey as they have made seven consecutive bids to host the European Championships, which started with wanting to host the 2008 edition of the tournament.
Turkey have also been eager to host other major sporting competitions as they lodged bids for Istanbul to host the Olympics in 2000, 2008 and 2020, but they lost out on all three occasions. Istanbul even made attempts to host the Olympics in 2004 and 2012 but they did not get to the application stage of the bidding process.
Despite Turkey not having experience with hosting a tournament in its country, the city of Istanbul has played host to two Champions League finals, with the 2005 and 2023 finals being held at the Ataturk Olympic Stadium.
Italy hosted the 1968 and 1980 European Championships as well as being one of the host countries for Euro 2020. Also, Italy hosted the 1990 FIFA World Cup, so the nation has experience in hosting a major international football tournament.
© Copyright IBTimes 2023. All rights reserved.