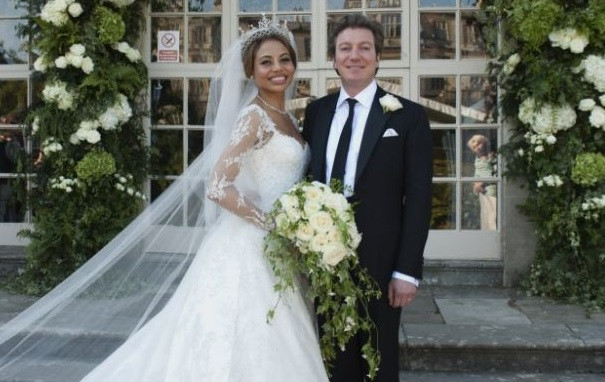 Britain's first black viscountess Emma McQuiston, who married the heir to the Longleat estate Ceawlin Thynn last year, is expecting her first child.
Confirming the baby news, the 28-year-old former model, daughter of a Nigerian oil tycoon, told Hello! magazine that she couldn't wait to be a mother.
"We are both really happy. l never thought I'd say I want a big tummy!" the three months pregnant McQuiston joked. "But when the bump shows, it's like, 'This is real'," she told the magazine.
Not only will the baby be mixed race, it will also be the first child to be born into the Viscount Weymouth estate in more than 40 years.
McQuiston, who is also a blogger and aspiring chef, hopes the new addition will help bring the family closer together and mend past wounds.
Her father-in-law, Lord Bath -- famous for his string of "wifelets" -- and his wife, Hungarian-born Anna Gael, 70, famously snubbed their son's nuptials last year.
The family feud allegedly stems from Thynn's decision to renovate the family home and remove a collection of his father's erotic paintings that had adorned the wall.
Although the couple do not yet know the sex of their unborn child, she hopes to follow in the footsteps of Kate Middleton and give birth at the Lindo Wing of St Mary's hospital, where Prince George was born last year.