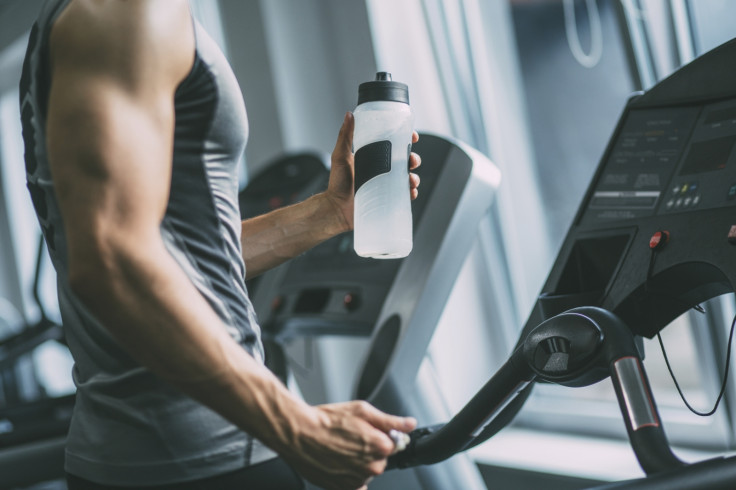 Low-cost gym companies in the UK are well positioned to sustain an economic downturn, as they continue to outgrow their most expensive counterparts. Some 13.7% of Britons were members of a gym as of last year, an all-time high, but that the percentage could drop should the UK enter another economic recession post-Brexit.
"Historically, when people have been faced with deteriorating economic conditions they've looked to cut back on costs that are not absolutely necessary, such as gym membership," Wyn Ellis, director of research for travel and leisure equity at Numis Securities, told IBTimes UK.
"Some of the high-cost operators would be under pressure in an economic downturn, as people would move to low-cost gyms, which highlights the importance of keeping membership costs low."
Ellis also pointed out that some of the gloomier Brexit warnings have been proved to be "unfounded" and the gym sector remained attractive to investors as well as consumers. As it stands, however, the Gym Group remains the only company in the sector listed in the UK, having made its debut on the London Stock Exchange eight months ago.
Fellow budget operator Pure Gym has flirted with a flotation itself, but has so far not ventured into the stock market.
"There's a degree of uncertainty in the sector but the low-cost segment of the market has a model that can definitely deliver growth in the future," Ellis said.
The gym industry, which last year recorded a 5.8% rise in total membership and a 5.4% rise in market value, is now worth approximately £4.4bn ($5.8bn) and has been among the few sectors that successfully navigated through the latest financial crisis.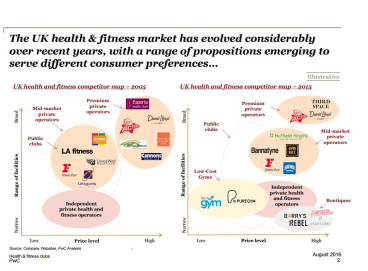 In fact, some argue the recession kickstarted a structural shift in the market. The number of low-cost gyms, which offer monthly memberships at an average cost of between £20 and £30 approximately, in the UK has grown from 19 in 2009 to almost 400.
According to the 2015 State of the UK Fitness Industry Report, the low-cost market accounts for 9% of the total number of private clubs, 10% of the private market value and for 24% of the private sector membership.
"The emergence of the low cost model in the UK has been putting pressure on traditional gym club operators and resulted in a polarisation in the market," Eleanor Scott, director at PwC, told IBTimes UK.
"A stagnant property market has allowed operators to pick up favourably located premises at a low cost, while consumers have increasingly began to demand more value for their money."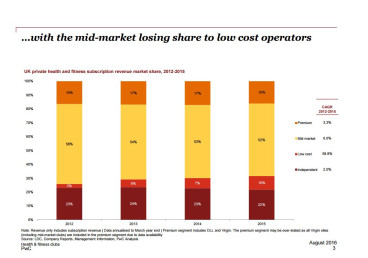 A more convenient offering alone, however, is not enough to explain the sector's rapid growth. Ellis explained to this publication that the emergence of low-cost gyms was also down to a new kind of lifestyle.
"They [the gym companies] have been tapping into the millennial generation that's focused on being healthy and fit and for whom appearance matters."
Philip Shepherd, partner at PwC, echoed the same concept. "The UK health and fitness industry has been relatively resilient, supported by growing public awareness around the importance of health and fitness," he said.
Despite the recent boom, however, Britain still has some catching up to do when compared with some European countries. In Germany, for example, low-cost gyms account for approximately 50% of the private chain market, with evidence suggesting these gyms are creating additional memberships as well as taking share.