As Great Britain's talented Olympic athletes are celebrating their best medal haul in more than a century at Rio 2016, executives from the world's biggest companies are scrambling to land their signatures to endorse their brands.
British athletes are not paid to bring home Olympic medals, but a number of UK stars at the Rio games will become multi-millionaires. A few will see a see several inspired minutes, backed by a lifetime of hard work, turn them into household names.
Great Britain's Olympic team finished the games with 67 medals in total, including 27 gold, beating China to come second in the tally behind the USA. The result was the team's best medal haul since the first time London held the games in 1908.
Liz Nicholl, the chief executive of UK Sport which funds Olympic athletes from lottery cash, said that the UK had now become a "sporting superpower".
Favourites are being lined up for post-Olympic stardom such as Laura Trott and Jason Kenny who got engaged while watching EastEnders on their sofa, and who now have amassed ten gold medals between them.
Two-time Olympic champion gymnast Max Whitlock, also captured the public imagination as a 10.4 million TV audience watched him pick up his second gong on the pommel horse in the middle of the night, after becoming men's floor champion earlier.
Sports sponsorship agents say the country's first gold of the games won in the pool by Adam Peaty who set a world record in his heat for the 100m breaststroke, and another in the final, could become a surprise hit of the games. Ad executives say he has a compelling back-story, because he was afraid of the water as a child.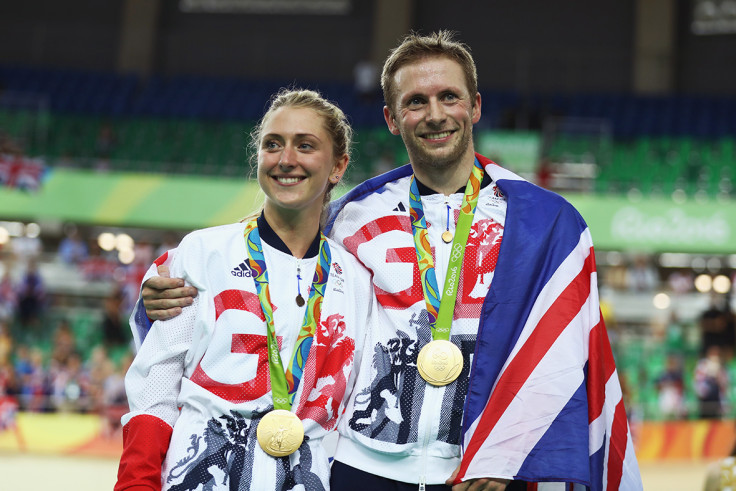 Others say Charlotte Dujardin could also become a left-field hit. The country's most successful British dressage rider added a gold and a silver to the pair of golds she won in London 2012, and front-page newspaper pictures of her and her horse Valegro held the imagination.
The rewards are tempting for an athlete who captures the public mood. A top athletic star earns up to £700,000 a year for TV commercials for a major corporation, says chief executive of sports marketing agency CSM Zak Brown. A sports star will be able to hold three or four of these deal across various markets.
A top star will also be able to charge up to £40,000 for speaking engagement and will able to fit in 50 to 100 of these a year. "Audiences love to hear their triumphs over tough times, they find it inspiring," said Brown.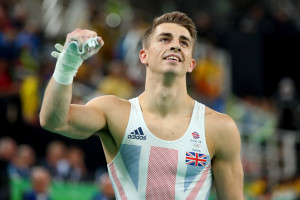 These are the kind of incomes heptathlete Jessica Ennis-Hill and long-distance runner Mo Farah have earned since they won golds and became the face of the London games in 2012. Farah added two more golds to his tally to make him a four-time Olympic champion.
Ennis-Hill, who has a flawless public image, has deals with Omega, BP, Santander, Adidas and Vitality.
The multi-event athlete, who became a mother two years ago, recently signed a deal to promote nappy brand Pampers made by US household goods giant P&G. Ad executives say Ennis-Hill is still highly marketable, and her image is likely to mature, rather than fade, over time.
Steve Madincea, founder and chief executive sports marketing firm, Prism says: "We can also expect Ennis-Hill's media presence to move from the likes of GQ to parenting titles."
But it takes a curious combination of character traits to win the public over. Sportspeople are by their nature, competitive and determined. However, in public they have to appear easy-going and affable.
Three athletes in Rio all took a knock to their public images when their naturally competitive streaks came under scrutiny.
Cyclist Mark Cavendish attracted criticism for crash he caused during an omnium race, gymnast Louis Smith was labelled a poor loser to GB rival Max Whitlock, and heptathlete Katrina Johnson Thompson was accused of being defensive in an interview after finishing fifth in the multi-event competition she had been tipped to push Ennis-Hill hard in.
Victoria Cook, business planning partner in media agency Mindshare says: "Great success is not enough, the feel good factor is extremely important for an athlete, as is personality."
Laura Trott and Jason Kenny will come under a lot of pressure to play the David and Victoria Beckham of British cycling. But as Anthony Scammell, a sports director at public relations firm Hill & Knowlton, says: "The only problem is they don't want to take up that role. They are both very down to earth, and Jason in particular likes to keep a very low profile away from the track."
And even when an athlete has the X factor that makes them a favourite with the public, they may prefer to devote all their time to trying to win more medals.
Cyclist Bradley Wiggins achieved iconic status at the London games four years ago by winning the time trial gold, just weeks after becoming the first Briton in history to triumph at the Tour de France. The charismatic cyclist won gold again in Rio as part of the men's team pursuit, bringing his total of Olympic golds to five. The sponsors of the 2012 BBC Sports Personality of the Year include Samsung and Hyundai, but Wiggins could upgrade those to more heavyweight endorsements if he wished.
Hill & Knowlton's Scammell says: "He has the combination of all the things the public likes in a male sports star. He is laidback and likes a joke, but he does not seem that interested in commercial deals. He is more focused on the goals in the sport he has set for himself."
However, the race is on to find Great Britain's face of the Rio Olympics.