Britain's most violent inmate Charles Bronson sheds four stone by cutting out chocolate
The inmate says he used to gorge on a dozen chocolate bars each prison visitation day.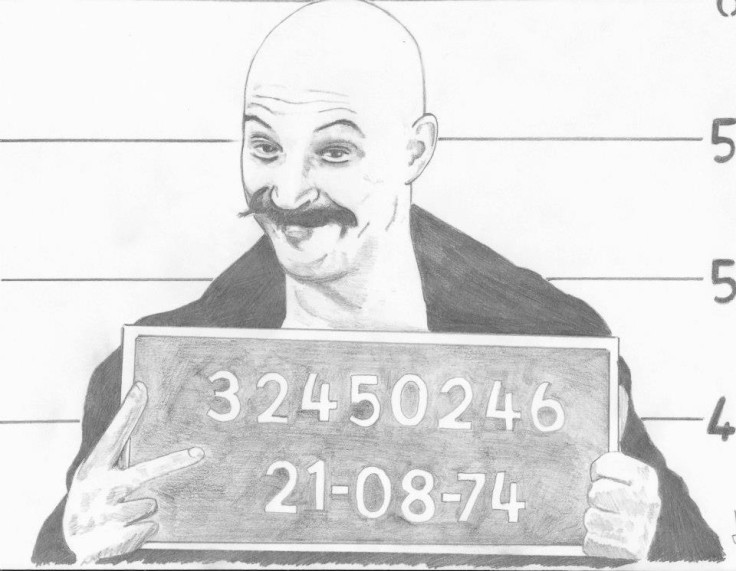 Charles Bronson, known as Britain's most violent inmate, has reportedly given up chocolate and been doing 2,000 press ups each day in his jail cell. He claims that he has managed to reduce his weight from 17 stone to 14 stone in nine months.
The 62-year-old inmate, who has written a letter about his new healthy lifestyle, notes that he used to gorge on a dozen chocolate bars each prison visitation day, amounting to 3,000 calories.
Excerpts from Charles Bronson's letter from his cell at HMP Wakefield:
"I really do feel great. Fit, fast and healthy.
"I lost three and a half stone, I'm now 14 stone solid. No fat! When I was 17 1/2 stone, I was getting too slow, out of steam, sluggish.
"Plus I was eating a dozen bars of choc on visits.
"I've not eaten choc bars now for a good nine months! A bag of fruit and nuts beats a box of choc bars."
My only meal is at tea time and I really don't eat big portions - a gallon of water a day flushes out all the body toxins (I also squirt a drop of lemon juice in).'
He also wrote his 'top fitness tips' for his 'fans' and friend on the outside - telling them not to pay out on gym memberships, and to exercise in their local parks instead.
Sources: Daily Star, Daily Mirror
One meal a day
Bronson reportedly drinks up to eight pints of water a day and downs egg whites for breakfast - 18 of them each week. He also has the odd cup of tea without sugar, according to the Daily Mirror.
He said: "For the last 6 months I've only been eating one meal a day - apart from a bowl of soup at lunchtime. Bronson treats himself only to one slice of malt loaf cake - a sweet and chewy cake made from malt and raisins each day.
Aka Charles Salvador
Charles Bronson changed his name to Charles Salvador last year to honour of his favourite painter, Salvador Dali, "I really do feel great, fit, fast and healthy - I deliberately lost three-and-a-half stone - I'm now 14 stone - solid, no fat," he writes in a letter published on Facebook Page dedicated to his artwork.
The letter also offers advice from the prisoner, who urges his fans to get fit in the park instead of paying thousands of pounds for a gym membership.
The Luton-born bare-knuckle boxer and painter began life in prison with a seven-year sentence for armed robbery on a Post Office in Little Sutton in 1974, from which he stole £26.18.
Bronson earned the title of 'Britain's most violent inmate' for brawling and fighting with other inmates and prison guards during his time behind bars and vandalised buildings.
He has spent almost 40 years behind bars, was released in October 1988, but was arrested again after 68 days. He is due to be released for the first time in 25 years in 2016.
Charles Bronson's release
This week, former fiancée Lorraine Etherington revealed he is confident of his chances of release on parole next year. She insists he is now a changed man and deserves to be allowed to rejoin society. "For someone that hasn't murdered or raped, and poses no threat to the public - I find that extraordinary," she tells the Daily Star.
"He has a lot of supporting evidence to show his good work and willingness to want to progress." In 2008, actor Tom Hardy starred in his biopic, titled Bronson.
© Copyright IBTimes 2023. All rights reserved.