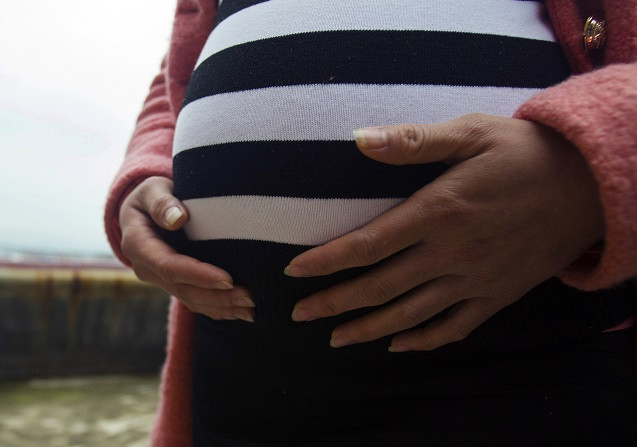 The youngest grandfather in Britain is a 27-year-old knife wielding murderer whose 13-year-old daughter is now expecting.
The news emerged on Facebook where the incredibly young mother-to-be published a photograph of her scan.
Her violent dad, who has not been named, is serving a life sentence for the fatal stabbing of a stranger who tried to stop a street robbery.
He apparently told his daughter to get an abortion but her friends are urging her to keep the baby and become a mother.
It means he takes the title from the previous holder, who was 28.
He said: 'I quite like the idea of being the youngest granddad in Britain, but at the same time I'm fuming that she is pregnant. I know myself how tough it is being a teenage parent and now she has to go through the same thing.
"It's quite mad. I'm about to be a grandad. I was 14 when my daughter was born, and now she's having a baby."
On Facebook, one pal of the pregnant girl wrote: "Hurry up and push that baby out. You and (...) are going to be the best mum and dad."
The girl is currently living on a council estate with her mother and two other children, The Sun reported. She has been hauled out of school in to a special unit for pregnant teens.
The girl's killer dad wrote on Facebook: "She is very young, but she was determined to keep the child. We were not going to force her into doing anything else. We don't want her to hate us."
However, the reception elsewhere to news of the 13-year-old's pregnancy was mixed.
"The girls round here think this is what you do - and make out it's a good thing she's pregnant," wrote one critic.
"She thinks she's a bit of a rebel. My mum would have killed me if I got pregnant at that age."