British Army to ban shouting and more than 10 push-ups following soldier's death
'Beastings' – punishments involving shouting and hard physical exercise – have been banned.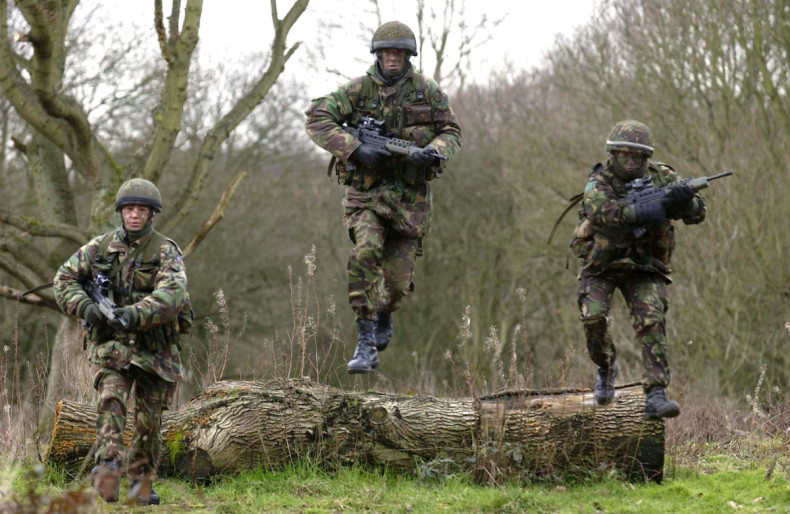 The army will no longer use shouting, push ups or other aggressive forms of punishment known as "beastings" following the death of recruit in July 2006.
The informal punishments which involve excessive shouting and usually some form of physical exercise have been banned with new guidelines put in place capping the number of press-ups soldiers will have to do as punishment at 10.
The Daily Telegraph reported the new rules were put into place following a report in a disciplinary procedures document. The army was forced to apologise to Private Gavin Williams who died following a "beasting" in 2006 at his Wiltshire barracks.
Williams was punished for setting off a fire extinguisher in the barracks, turning up for duty drunk and wearing incorrect clothing.
An inquest into his death has found he was forced to do intensive exercise, which included lifting weights and a gym session with a physical training instructor.
He died of heat exhaustion and exertion and had apparently taken ecstasy a few days before the "beasting". The coroner commented the extent and form of the punishment was "unlawful and unauthorised".
Williams' mother condemned the actions of the military and said the treatment her son had suffered was "inhuman".
Further rules will also be introduced to protect soldiers' wellbeing. They will not be allowed to run for further than 200m and other exercises used as punishment will last no longer than a minute at a time.
Swearing at recruits has also been banned. At the Army's training centre in Catterick, North Yorkshire, out of hours inspections have ended and soldiers will also be allowed to use their mobile phones without worrying about having them confiscated.
"The Army has changed its culture so that the way bad behaviour is managed is regulated, this includes restrictions on when drills can be issued as penalties," the British Army has said in a statement over the rule changes.