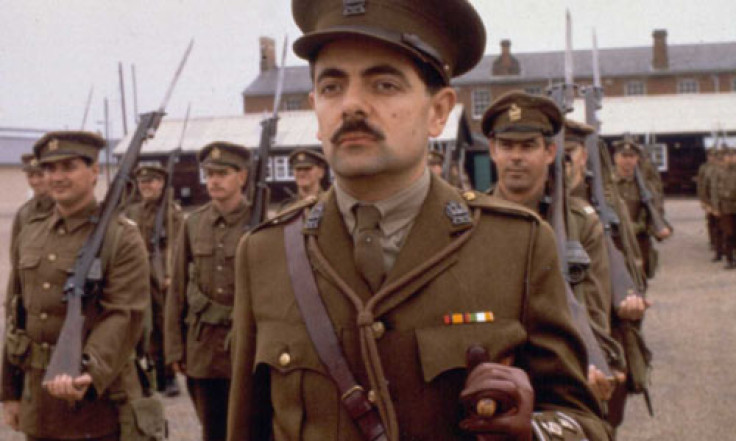 As an officer in the British Army during the First World War, Captain Blackadder – played by Rowan Atkinson – would come up with scheme after scheme to avoid being sent over the top of the trenches. But it seems the actor's son holds no such fears.
Ben Atkinson announced on Facebook he had won a place at the prestigious Sandhurst military academy, adding: "Dunno what this letter is but apparently The Royal Military Academy want me to come and attend them. Sounds like fun."
The 22-year-old, who graduated from Exeter University, will follow the footsteps of Prince William and Prince Harry who both became officers through training at the academy. Singer James Blunt, author Ian Flemming and former prime minister Winston Churchill are also graduates.
Ben will face a gruelling 44-week training programme when he is expected to start at Sandhurst, in Surrey, next year.
Actor Rowan, 61, is thought to have amassed a £100m ($129m, €116m) fortune on the back of his success in the Blackadder and Mr Bean series.
Last year, he divorced Ben's mother Sunetra after 24 years of marriage and now lives with his partner, 32-year-old actress Louise Ford.