A British banker has fled the City of London to take up arms for Islamic State (Isis) in Syria and Iraq.
The former business analyst, whose name is not known, has assumed the nom de guerre Abu A'ntaar alongside Sunni militants hellbent on installing a caliphate across the Middle East.
A'ntaar told Russian broadcaster Russia Today in a frank exchange of emails that he was rising up against "being ruled by laws other than Allah's" and apparently condemned the type of company he used to work for.
"I hate democracy and the self- indulgence of the rich....I hate inequality...I hate the corporations who are trying to destroy this world because of tyranny," he said.
"IS are leading the way as how we should have acted from the beginning."
Up to 1,000 Britons are thought to have joined Isis, most entering Syria through its border with Turkey, including the murderer "Jihadi John", who was responsible for the executions of UK aid worker David Haines and American journalists James Foley and Steven Sotloff.
The revelation A'ntaar has turned his back on a seeming prosperous career in finance in London to join Isis will concern security chiefs debating how best to deal with suspected fighters returning to the UK.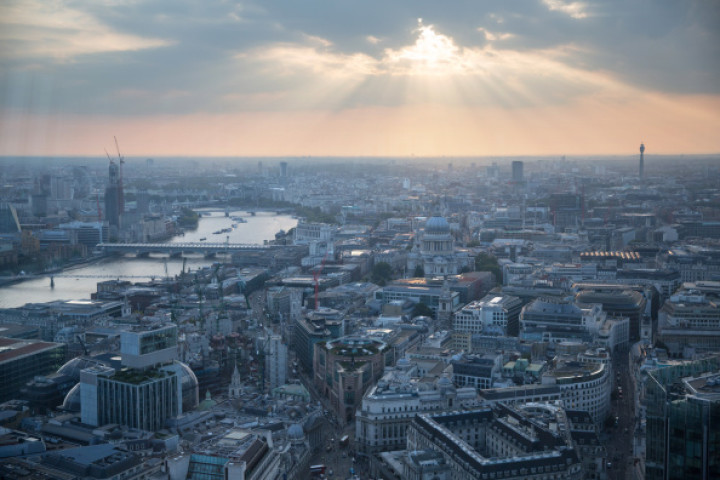 Armed to the teeth and funded by oil production on fields it seized, Isis rebranded itself as the Islamic State and opened fighting fronts in Iraq and Syria, hoisting the group's black flag wherever it goes.
The most decisive triumph for Isis came when it captured Iraq's second city, Mosul, plundering hundreds of millions of dollars from its branch of Iraq's central bank.
The extremists have left a trail of barbaric violence in its wake - beheading journalists, mass executions of civilians and violence against women - as it imposes a ultra-strict form of Sharia law.
A'ntaar made it clear he plans to contribute to the carnage: "I am a walking device," he told RT, one who is armed "even when in sleep".