Hamza, a young man, has fought with Al-Qaeda and the Islamic State, the terror group formerly known as Isis. Here is the story of a man who left everything behind to fight for terror - and wants to complete his mission in London.
Born in 1995 and raised in Aleppo, Hamza Sharif lived with his family in Aleppo until the start of the Syrian revolution on 15/3/2011. Right from the start, he had a particular view on the course of the revolution and his view ensured he didn't get involved peacefully.
Hamza says: "I knew from the start of the revolution that demonstrations will not bring this regime down and that we won't get anything by holding demonstrations. Instead [I realised that] we will definitely win if we fought it with weapons."
Hamza began working secretly with his uncle Ibrahim and his older brother, making explosives, planting improvised devices and setting up car bombs to hit and harass the forces of the regime. Then, when the revolutionaries began arming themselves with weapons and fighting openly, his brother was arrested.
Hamza continued fighting with his uncle in the ranks of the Jabhat Al-Nusra (JAN) organisation until the factions began to divide and separate from each other, and form what is now called the Islamic State in Iraq and Syria (Isis).
"I never thought at first to secede from the JAN organisation and join Isis" Hamza admits. "But when my uncle decided to join and fight with Isis, I began to want to join and fight with them, though I couldn't determine exactly when I will be joining Isis formally. I had to be vigilant and cautious of what would happen so that I didn't fall into other problems.
"I sat for a long time looking for the right moment and, then, the battle of the Free Army with Isis began, I couldn't do anything. This is the main thing that made me confident that Isis is the only organisation that is fighting to champion the religion of Islam and establish the caliphate.
"So, I decided to go to them and fight along with them, but it was very difficult for me to reach them from within Syria as I would be forced to cross barriers controlled by the Free Army, at which they would realise that I am going to fight along with Isis; they would also arrest me because I used to be a fighter for JAN. Also, my uncle had seceded from Isis at the start of its battle with the Free Army and its leaving Aleppo.
"I had to go to Turkey, and from Turkey to Raqqa — the city in which they declared the caliphate, and they succeeded in establishing that. Now, I fight with them and will never turn back — no matter what."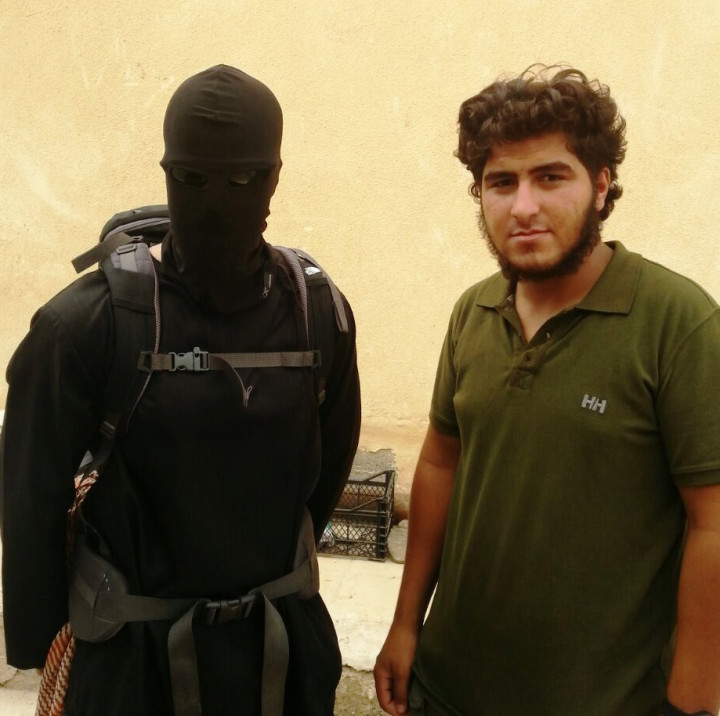 Asked how he survives in Raqqa, Hamza says: "As I said previously, life here isn't difficult as the state pays us a monthly salary [he doesn't specify how the 'state' earns the money] and we get from shops all the various types of food and drink as needed. The prince pays them back the amount they paid us. Since I'm married and I don't have any children they pay me $250 a month - those with bigger families get more money - but there are also bonuses."
Commentators around the world have debated the true purpose of the Islamic State, with many condemning the group as a barbaric rabble who know nothing of true Islam and are only interested in corrupting it for their own ends. Yet, despite the evidence to the contrary, Hamza insists that Isis has a clear aim, claiming that "establishing a rightly-guided caliphate on the pattern of the way of the Prophet Mohammed will secure protection and justice for the Muslims, and enable them to practice their religion and worship without any discomfort."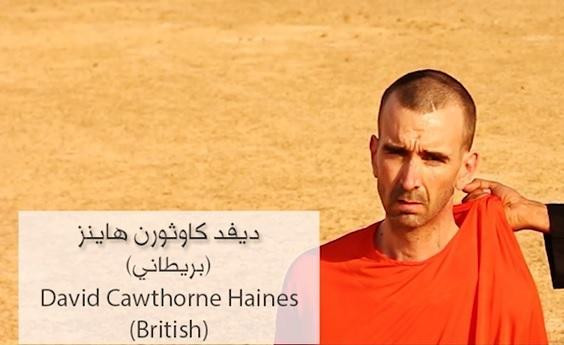 Moving on to the recent beheadings which have shocked the world, Hamza continues "we have to fight infidelity and the infidels until we eliminate them. So whoever proclaims their acceptance of Islam will be safe, and whoever doesn't, then their fate will be similar to that of many infidels — they will be slaughtered and beheaded.
"There are some who decide our course of action and where we will be fighting, but the battle will not stop until honourand glory return to the Islamic caliphate, as they were before. We are distinguished worldwide with our black apparel and we will not accept being otherwise. We are the cubs of the Islamic state."
The fighter concludes: "We will soon be in London, and you'll all see us there."
Reda Qero is a freelance journalist, specialising in coverage of Isis. You can find out more about him here.