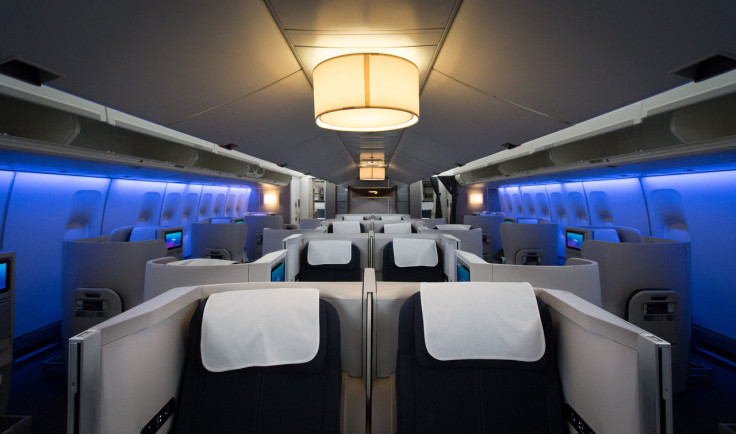 A British businessman flying in first class has been arrested after allegedly using a phone to film up a stewardesses' skirt. Martyn Vaughan, 61, is alleged to have slid the handset under the 26-year-old attendant's uniform as she leaned over to serve another passenger, the Sun reported.
She was "distressed and devastated" following the alleged common assault said to have taken place on a British Airways flight from Heathrow to South Africa.
In-flight staff reportedly prewarned police in Cape Town before landing and armed police met the Airbus A380 jet upon touchdown and detained Vaughan in his seat.
He was said to have had a "fair few drinks" during the flight, a BA source told the Sun.
"He'd had a fair few drinks and was clearly enjoying himself ahead of a sunshine break," they said. "The crew member felt something up her skirt and turned to see Vaughan whipping his phone away from beneath her with the torch on.
"Airline bosses were ap­palled and did the right thing in banning him for life."
Vaughan reportedly admitted to the acts, which took place last week, but is said to have failed to pay an "admission of guilt" fine. The fine is a South African mechanism for resolving "less serious" offences to ease the burden on the court system.
However, as Vaughan has not paid the fine, he faces a court appearance in Cape Town on 4 November.
He claims he had no phone on the flight, however the Daily Mail reported several witnesses stepped forward to confirm they had seen him using a handset.