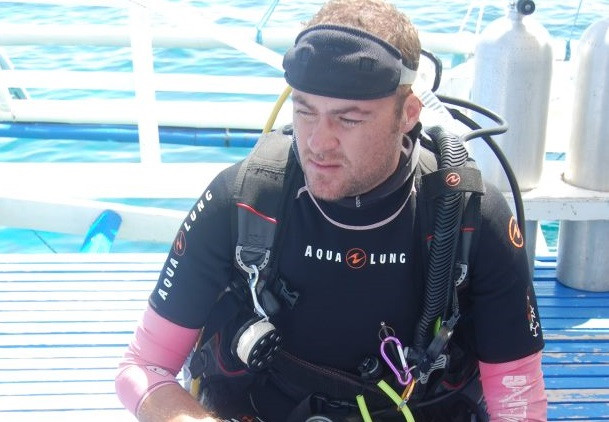 A British man who opened a scuba diving shop in the Philippines has been shot dead by a "disgruntled employee".
Tony Gilchrist, 35, of Staines in Surrey, was shot four times in the chest and twice in the head by his own security guard after he had sacked him for turning up to work drunk for the second time, according to reports.
The man – named locally as 42-year-old Melchor Alciso Jr – was arrested on suspicion of murder. The alleged incident occurred at the scuba diving shop Fish Buddies on the island of Malapascua.
Described as a "gentle giant" by his family, 6ft 8in Gilchrist moved to the Philippines two years ago. He is said to have raised £10,000 for the Philippines relief effort following the devastating typhoon which struck the nation in November.
His family said Gilchrist considered the Philippines home "and somewhat of a paradise".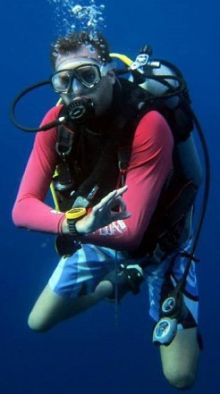 They added: "This is a hard time for our family and for you, his closest friends. It's important to remember that Tone was genuinely the happiest he's ever been and lived his life as a loving, generous, kind, thoughtful person, with no malice in his heart.
"Both his brothers James and Stephen are now in the Philippines to arrange all the necessary to bring Tony home and see to it that justice is fully served upon the perpetrator of this tragic event."
The local mayor Augusto Corro described the shooting as an isolated incident.
"It is unfortunate that this incident happened at a time when the island was brim-filled with tourists, being a Holy Week.
"My thoughts and prayers are with the victim and his family."
A Foreign Office spokesperson said: "We are providing consular assistance to the family at this difficult time."