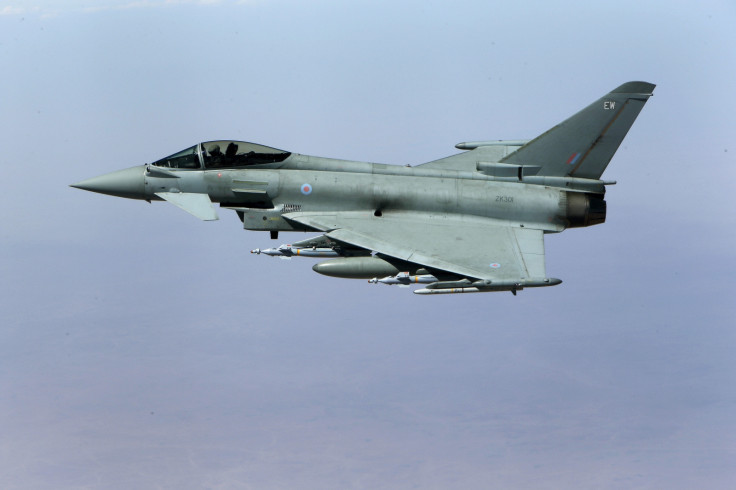 Amid heightened tensions over China's claims on territories in the South China Sea, British fighter planes that are en route to Japan will overfly the disputed parts, Kim Darroch, Britain's ambassador to the US, has said.
The UK will also sail aircraft carriers in the Pacific Ocean once they are ready for use in 2020, he added, raising concerns about freedom of navigation in the mineral-rich sea as several countries in Asia and the Asia Pacific region have overlapping claims on islands in the South China Sea.
According to Reuters, Darroch told a Washington-based think-tank that British Typhoon jets currently deployed to visit Japan would fly across the disputed waters to assert international overflight rights, but he did not give any time frame.
"As we bring our two new aircraft carriers onstream in 2020, and as we renew and update our defence forces, they will be seen in the Pacific. And we absolutely share the objective of this US administration, and the next one, to protect freedom of navigation and to keep sea routes and air routes open," Darroch said.
He was speaking at an event which was also attended by Japan's ambassador to the US.
Although most future British defence capacity is meant to be directed towards the Middle East, Darroch added that the UK would also "try to play" its part in the Pacific.
Earlier in October, four British fighter planes were reported to have arrived in Japan to participate in exercises with Japanese forces, an action that is likely to irk China, where it has locked horns with Tokyo over the East China Sea territories. China has also been annoyed over Japan's stand against it in the South China Sea row.
Japan's ambassador, Kenichiro Sasae, welcomed Britian's involvement in Asian security and said he had discussed with Washington and London about naval cooperation among the three countries during a meeting at the Pentagon in October.
Darroch added that earlier this week, Prime Minister Theresa May and US President-elect Donald Trump spoke for the second time since the 8 November elections about Nato members meeting their defence spending commitments.
He noted that all Nato states had vowed to spend at least 2% of their GDP on defence, but only five states were doing so, including the US and the UK.
"I think the criticism ... during this election campaign that a number of Nato countries aren't doing everything they can ... is entirely fair and we will see how the incoming administration wants to take that forward," Darroch added.
Trump had criticised Nato states for failing to keep their defence spending commitments. He urged Washington's allies in Asia – Japan and South Korea – to increase their defence budget, while warning them of risking US' alliance if they fail to do so.