British Formula One team owner and supercar maker McLaren has denied being in investment or buyout talks with US tech giant Apple. The automaker was reported to be in talks with the iPhone maker to step up its much rumoured self-driving car project named Titan.
"We can confirm that McLaren is not in discussion with Apple in respect of any potential investment," a McLaren spokesman told IBTimes UK. "As you would expect, the nature of our brand means we regularly have confidential conversations with a wide range of parties, but we keep them confidential."
A Financial Times report had indicated a potential deal between the two companies where Apple could pay as much as £1.5bn ($1.9bn) for McLaren, or make a strategic investment for part of it. The deal would have been crucial for Apple's self-driving car project Titan, which is reported to be in the doldrums due to the company's inexperience in developing an electric car all by itself.
Earlier this month, reports had emerged that Apple has reportedly shut down some elements of Titan's division and laid off several dozen employees in a strategy "reboot". The company, which is known for its premium software development, is supposedly distancing itself from building cars and instead focusing on developing self-driving software, the report claimed.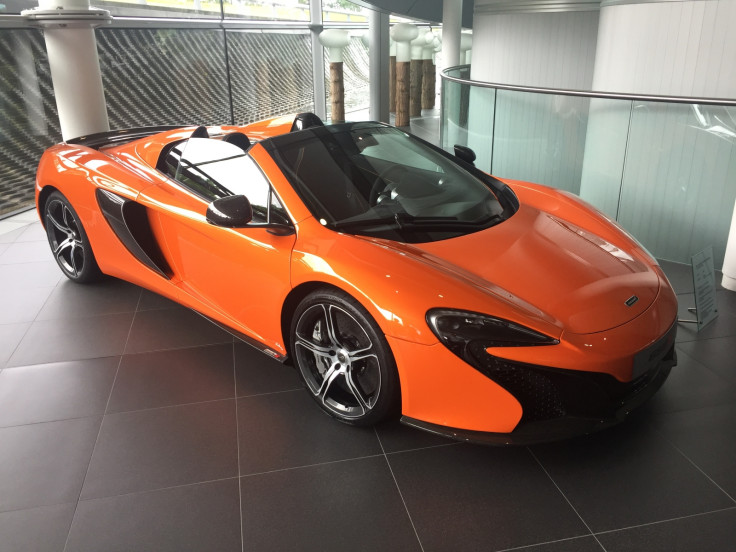 Apple is now reported to be in talks with other potential automakers including Lit Motors, a San Francisco-based startup that has developed an electric self-balancing motorcycle. It is thought to have already hired engineers from the startup for its own car project.
Google has been testing its self-driving cars on the road for quite some time and Tesla, the pioneer in electrical car technology, has also had extensive testing of its self-driving cars including some recent scrutiny after a fatal accident.
Automakers and ride-hailing companies are not far behind either with Uber already conducting test runs in limited areas by picking up passengers in self-driving cars. Auto giants Ford, General Motors and Fiat Chrysler have also announced their self-driving vehicle development plans within the next five years.