One in three British Jews has considered leaving the UK over the past two years due to anti-Semitism, a new survey has found, with a similar number admitting to hiding that they are Jewish in public. It comes after police figures released last month showed a 45% surge in reported anti-Jewish crime since 2014.
A survey published on Sunday 20 August by the Campaign Against Antisemitism (CAA) found just over a fifth of British Jews felt they no longer had a long-term future in the UK, while 32% said they had considered leaving the country altogether in the past two years.
Islamic extremists, the far-right, and the far left were ranked as the top three sources of concern among the 2,000 British Jews polled. Some 75% of those surveyed blamed recent political events for an increased hostility towards Jews – with about 37% saying they had tried to conceal being Jewish in public.
The survey results come despite a separate YouGov poll, commissioned by CAA, showing a decline in anti-Jewish prejudice over the same period among British adults, from 45% in 2015, to 36% in 2017.
The CAA said the mixed results meant its report was both "harrowing and uplifting".
Gideon Falter, Chairman of CAA, said: "We now have data that show that in a very British way, fairly and quietly, Britons have been rejecting anti-Semitic prejudice. British society has shunned a growing worldwide addiction to anti-Semitism and proved that so-called British values are no mere buzzphrase, but are embedded in our national being.
"However, our research shows that one in three British Jews has become so fearful of mounting anti-Semitic crime and the failure to excise anti-Semites from politics that they have considered leaving Britain altogether."
Almost two thirds of British Jews surveyed said the authorities were not doing enough to tackle anti-Semitism. Last month, police figures showed less than 2% of all reported anti-Jewish crime last year saw a prosecution and almost half of police forces failed to bring a single charge.
Last year, there were 1,078 anti-Semitic crimes reported to the police – a rise of about 15% from 2015, and of 45% from 2014. Almost two thirds of incidents in 2016 were reported in London and Manchester, home to the largest Jewish communities in the UK.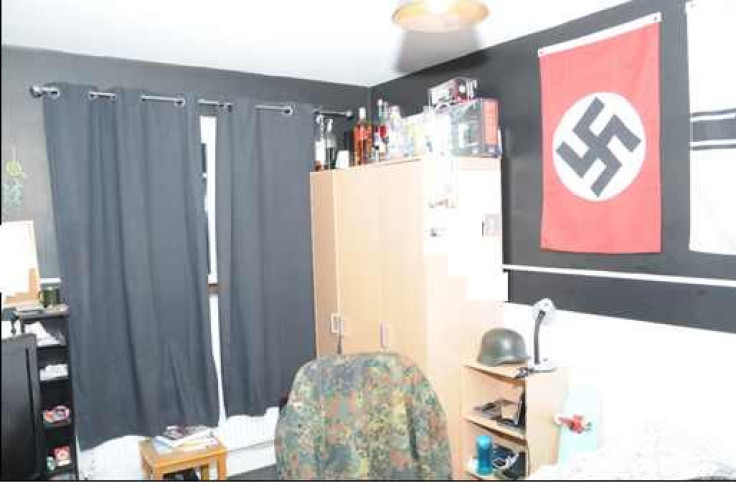 The CAA said its own monitoring of court proceedings found that despite 10% of anti-Jewish crimes reported in 2016 being classed as violent, there was just one prosecution. In total, just 15 (1.4%) of anti-Semitic crimes reported last year led to court action, while just 89 crimes led to charges – a drop of about a third compared to the previous two years.
Home Secretary Amber Rudd last month vowed to investigate further the surge in reports of anti-Semitism as the CAA called for police and prosecutors to be given more training on hate crime.
"Our research clearly shows that British Jews have pointed their fingers at the Crown Prosecution Service and the Labour Party," Falter said. "If British society can fight anti-Semitism, why are our world-renowned criminal justice system and some of our famous political parties still doing too little? There is not a moment to lose. Without urgent change, British Jews may start to leave, as has happened elsewhere in Europe."