The 20-year-old Briton dubbed "Jihadi Jack" after fleeing to Syria has claimed he is not an Islamic State (Isis) fighter, but does believe that all non-Muslims are dirty. Jack Letts, now known as Ibrahim or Abu Muhammed, fled to the Syrian city of Raqqa, the self-proclaimed capital of IS (Daesh).
A Muslim-convert from a middle-class family in Oxford, he was suspected of being the first white Briton to join the terrorist group after leaving his home in 2014. Letts insists he has not signed up as an Islamist fighter and told his parents he had gone to Kuwait to study Arabic, according to reports.
His parents, John Letts and Sally Lane, were arrested earlier this year and have been accused by UK police of sending him money. They are awaiting trial for terror offences – charges they deny – and will stand trial in January.
Despite being a talented student, Letts now accepts that he maybe viewed as a "terrorist" but says he has "no regrets" about his actions. In an audio interview with Channel 4 News, he said he survived an airstrike with just a "scratch" and misses Krispy Kreme doughnuts.
Asked if he is a terrorist, he replied: "Do you mean by the English government's definition, that anyone that opposes a non-Islamic system and man-made laws, then, of course, by that definition, I suppose they'd say I'm a terrorist."
It is not clear if he still lives under the self-declared caliphate but said of the possibility of being killed whilst living in the Middle East: "I'm not worried. Everyone is going to die on their day. Whether it's by a drone strike. A Muslim understands that his life is between the hands of Allah. So if they want to bomb me, they'll bomb me."
Insisting he is not a member of IS, Letts said: "I'm not and nor do I agree with lot of what they follow." In a statement released in Arabic on his Facebook account he said: "I oppose so-called Islamic State, but that doesn't mean I am with you, the dirty non-Muslims."
Another Facebook statement released earlier this month in English read: "I hate the Kuffaar and am free from them. Die in your Rage."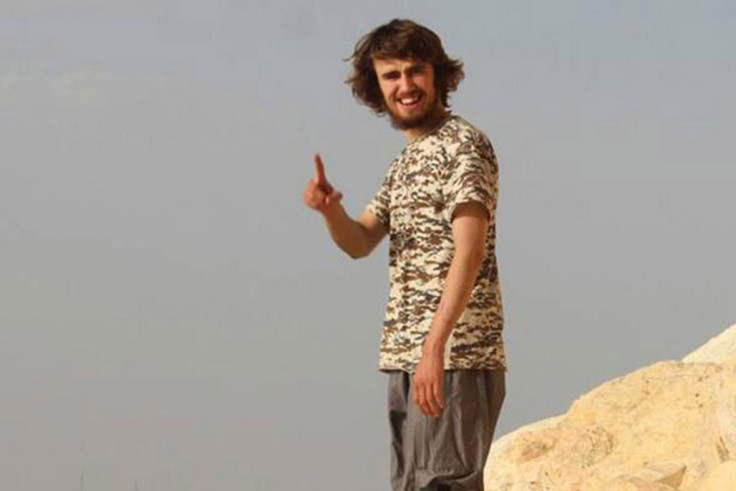 Letts even said he "hated" his parents "for the sake of Allah" but did miss a few things from the UK. He said: "Not big things, small things like kebabs, and Krispy Kreme doughnuts, but other than that not really."