His mother, Princess Diana, left behind a legacy to be reckoned with for her humanitarian work after her tragic death in 1997, taking her royal duties to new heights. Now, it looks as though Prince William is breaking one of the final taboos and recreating her innovative essence by featuring in the new issue of gay magazine, Attitude.
The 33-year-old prince is following in the late Princess of Wales' footsteps – who died when she was just three years older than him now – by stepping outside the box in a bid to make a real difference to the world.
Beneath the glitz and glamour of regal life, Diana threw herself into charity work, compassionately spending time with the ill in hospices and raising awareness by challenging the stigma surrounding HIV – to the royal family's shock.
Though it has been said that even Diana – an icon in the gay community – declined to grant an interview with Attitude magazine, her son is now doing her the honours by addressing one of his biggest passions, anti-bullying, and appearing on the front cover of the publication with his trademark cheeky grin.
The Duke has been working hard to support the fight against bullying, launching a cyberbullying taskforce to protect young people on social media, and meeting a group of LGBT people convened by Attitude magazine at Kensington Palace in May 2016.
It is understood that he has used the ground-breaking press opportunity to address the bullying of lesbian, gay, bisexual and transgender youths, and his ardent approach to the subject is a haunting glimmer into his late mother's fervent endeavours into solving sore, not-so-royal subjects.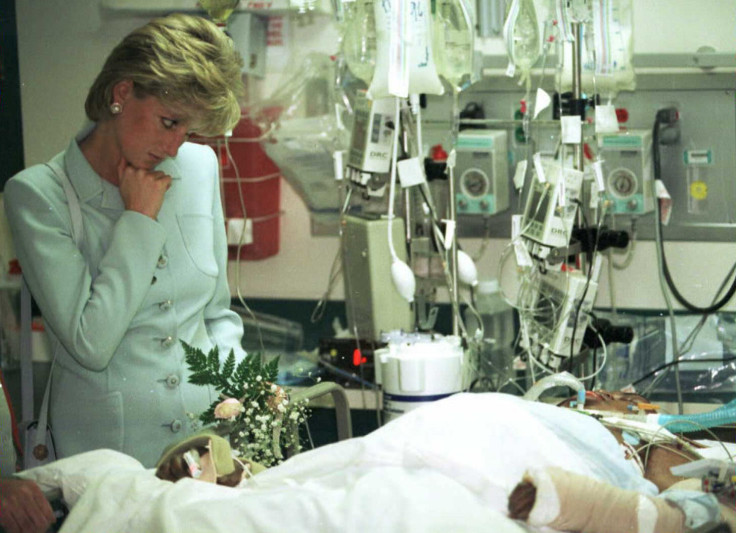 Speaking to IBTimes UK, Joe Little, royal biographer and editor of Majesty magazine, said: "William will have been aware that such a move would attract a great deal of attention – nationally and internationally – and is happy to exploit the potential of social media in a way that the Princess of Wales never could.
"Attitudes – no pun intended – have changed dramatically since the Princess's day, and while she may have declined to give a similar interview it is perfectly possible that she was instructed not to do so. Were she still alive, she would fully support the stance her elder son is taking," he added.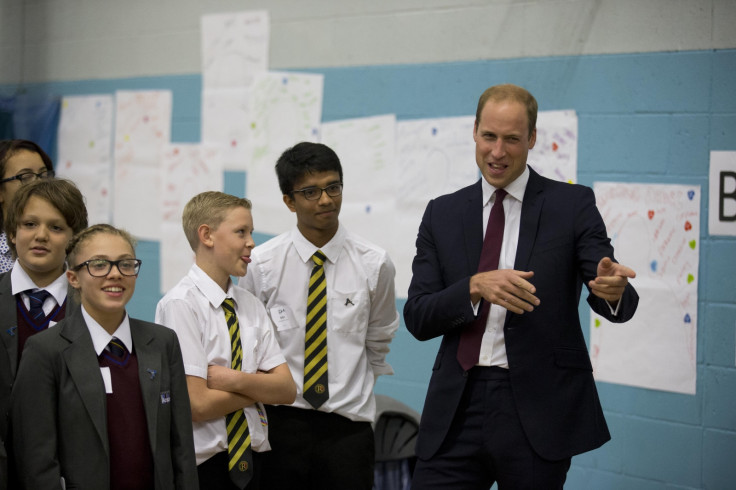 Famously known as The People's Princess, Diana wasn't afraid to get her hands dirty and confront issues that no other royal had publicly acknowledged, and was regarded as a somewhat rebel following her work with victims of AIDS.
She rocked the boat as one of the first high profile people to be pictured touching those afflicted with AIDS, and this helped the royal family's popularity soar once again as they shuffled into modern society and opened the curtains to its darkening concerns. Diana once said: "HIV does not make people dangerous to know. You can shake their hands and give them hug – heaven knows they need it".
And it seems as though we're experiencing a touch of déjà vu, for not has Prince William inherited his mother's looks, he has carried on her fearsome fortitude to stand up for the everyman's rights and become a voice for the vulnerable. "I would like to be a queen in the hearts of the people," Diana also claimed, and it looks as though her eldest son is becoming their king.