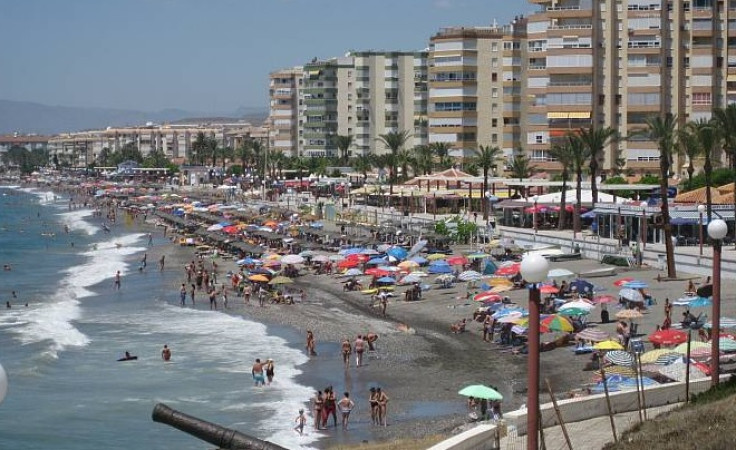 A British man has died after he and his daughter were swept up in a ripetide on a beach in Málaga on Sunday (21 August 2016). The 40-year-old was swimming with his 10-year-old child when the pair were washed towards rocks on El Peñoncillo beach on the Costa del Sol.
Holidaymakers spotted that they were in trouble and managed to pull them to safety, but once the man made it back to the beach he collapsed, and despite efforts to save him he died. The family initially entered the water even though red flags on the beach warned of dangerous tides.
"When I saw there was a girl in trouble, I didn't hesitate to jump in," a witness told Diario Sur. "The riptide was very strong and was pushing us on to the rocks. If it wasn't for me and the other people who jumped in to help, the girl would also have died."
He added that lifeguards were too slow entering the water and that the red flags were not visible enough. Local.es has reported that 12 swimmers have already drowned on the same stretch of coast so far this year. The Foreign and Commonwealth Office had not yet responded for comment. Another man, in his 50s, was also rescued from the waters.
The tragedy came the same weekend that six people died in similar circumstances at coastal resorts across the UK. Riptides in Poole in Dorest, Torquay in Devon, Jersey and Aberdeen are thought to have caused the deaths as sea conditions became more violent on Saturday (20 August).