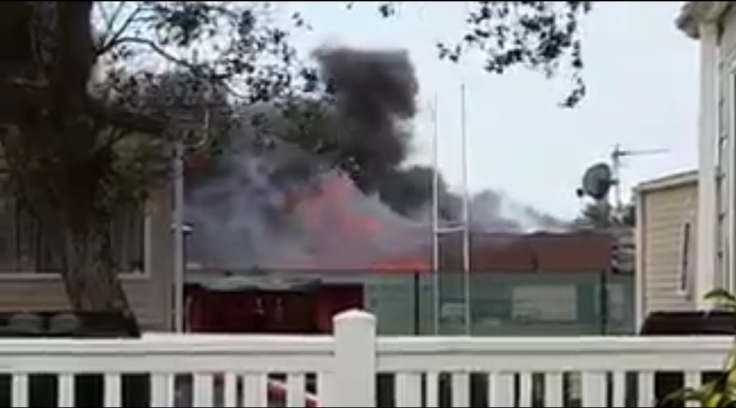 West Sussex Fire & Rescue service is struggling to control a massive fire at Selsey Secondary School, as large explosions are reported coming from the building.
Pictures from drone footage shared online have shown the school building largely gutted with thick black smoke rising into the sky and orange and crimson flames climbing what remains of the structure.
West Sussex County Council has said in a statement that residents in the vicinity of the blaze should stay indoors and if possible keep all their windows and doors closed.
The large fire appears to have started at around 8am this morning (21 August) at the mixed Secondary School for pupils aged 11-16.
Hampshire fire service have been drawn in from the neighbouring county to battle the blaze, bringing the number of fire engines at the scene to 10.
The Daily Mirror reported a spokesman for West Sussex Fire and Rescue Service told the newspaper it suspected the fire had been caused by arson. However, the rescue service has subsequently repudiated the reports as "complete tosh". The emergency service said categorically "it was not arson" and added the fire had started just before 8am.
South East Coast Ambulance service has sent emergency responders to the scene and is similarly asking people living nearby in Chichester West Sussex to remain indoors.
The school's year 11 students had been expected to collect their GCSE results on Thursday.
Selsey School has posted on its Twitter account that other arrangements for the collection will be made, asking students and parents to wait for updates.
The Selsey School – previously called 'The Manhood School' – has 453 students aged 11-16. In March 2013, it was rated as "inadequate" in an Ofsted inspection, but in 2014 it was rated as "requiring improvement".