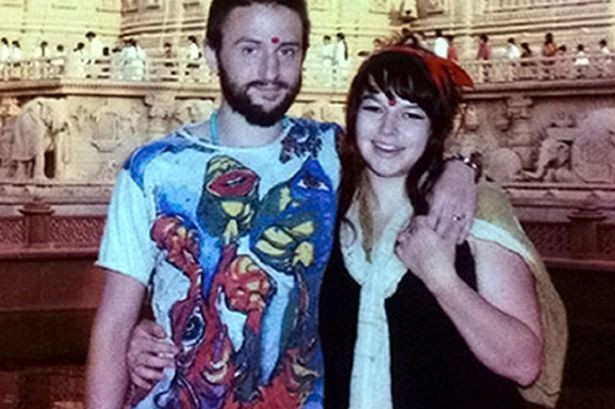 A British couple found dead in a hotel room in India from a suspected overdose boasted about how easy it is to buy prescription drugs in the country.
The bodies James Gaskell, 28, and his wife Alexandra, 24, were discovered at the Maya Hotel in Agra surrounded by open packets of tranquilisers, such as diazepam.
The couple, who lived in Manchester, arrived in the city of Agra on 18 October and have travelled around India for three months.
The day after arriving at the city located around 130 miles (209km) south of Dehli, Mr Gaskell posted a series of messages on Twitter about how easy it was to purchase powerful prescription drugs in India.
He wrote: "Codeine under the counter here. With Valium, Xanax and Lyrica. Winning." He also described how "One prescription in India (after you have told the doctor what to write) will take you faaaaaar... "
He previously boasted about the amount of sedatives he can take, writing: "In India I have eaten an incredible amount of benzos.
"So Americans can stop showing off with your Xanax talk. They're really not all that."
An investigation is under way into the circumstances surrounding the couple's deaths, but police believe it is "unlikely" it was a joint suicide as no note was left.
Ibrahim Zaidi, manager of the Maya Hotel, said: "Around 6.45pm, they ordered dinner. When the waiter went with the food, the couple did not let him in, but took the food at the door. They were supposed to check out the next morning and travel to Lucknow. They did not emerge by 10am, which is our check-out time.
"A room boy knocked on their door at 11am. He got no response, but found the door had not been bolted. Seeing the bodies, he raised the alarm."
Zaidi added that the food the pair had ordered the previous night had not been touched.
Shalabh Mathur, a police spokesman, said: "From the prescription, it appears that the woman had some sort of headache. A lot of antidepressants, pain killers and other medicines were found in the room."
A Foreign Office spokesperson said: "We can confirm the deaths of two British nationals in Agra and we are providing consular assistance to their families at this difficult time."