British Sikhs can now wear turbans in all workplaces following government closing loophole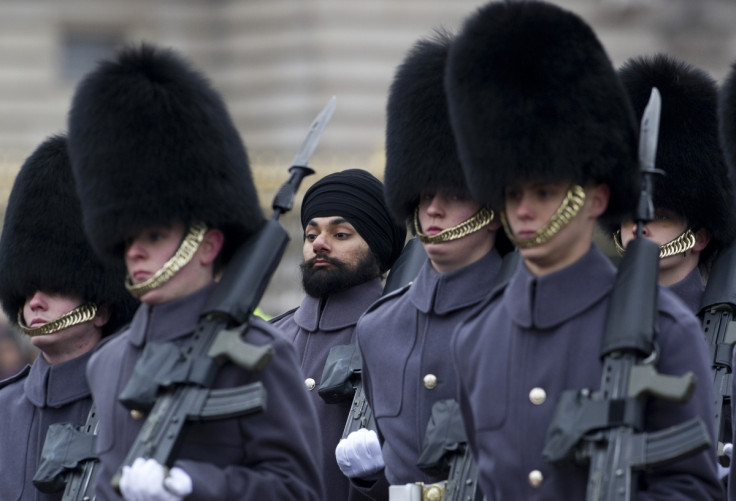 A new law meaning Sikhs across the UK will not face disciplinary action for wearing turbans in the workplace has come into place today (1 October). The government has overturned a previous loophole that meant while turban-wearing Sikhs were exempt from wearing head protection such as helmets while working on construction sites, they were still required to do so in less-dangerous industries such as factories and warehouses.
Following a 20-year-plus campaign by Sikh group, the loophole in the employment law has now been closed, meaning turban-wearing Sikhs can choose not to wear head protection and will be exempt from legal requirements to wear a safety helmet in the majority of workplaces.
Minister for employment and the government's 'Indian Diaspora Champion' Priti Patel said: "This change demonstrates that, whoever you are, whatever your background, and whatever industry you choose – if you work hard and want to get on in life, this government will be on your side.
"As the PM's Indian Diaspora Champion, as well as employment minister, I'm delighted to be part of the government that has made this change. It makes me proud that the UK is the home of such a talented, ambitious and hard-working community."
The Sikh Council UK, the largest representative body of British Sikhs, has welcomed the amendment following years of Sihks facing disciplinary actions for not wearing helmets despite working in safer conditions than constructions sites.
Spokesperson Gurinder Singh Josan added: "We are pleased that parliament listened to our campaign and enabled this vital change in the law.
"It will make a real difference to Sikhs in the UK by increasing the number of workplaces that turban-wearing Sikhs can work in while maintaining their religiously mandated identity."
© Copyright IBTimes 2023. All rights reserved.