British SMEs set to receive further support on how to become green and sustainable
A recently launched platform, the UK Business Climate Hub, will advise British SMEs on lowering their energy bills and minimising emissions to help go green and achieve net zero.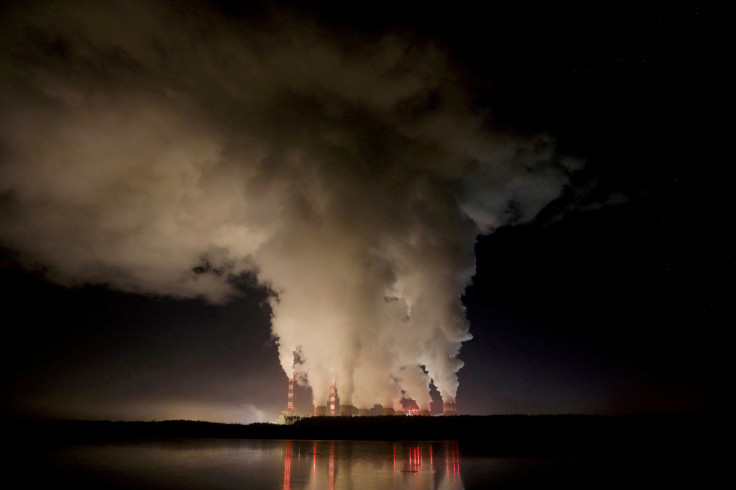 Modern society puts greater responsibility on operating in a green and sustainable capacity whilst ensuring the environment is kept as a key priority. This responsibility is especially emphasised in businesses, and those in Britain will now have quality advice for reducing carbon emissions and energy bills at their disposal to help forge a green business strategy.
Today, the UK Business Climate Hub was officially unveiled with support from HSBC, NatWest, Electricity North West, British Business Bank, National Grid and Northern Powergrid. The platform is set to be managed and overseen by the Broadway Initiative and the development of the hub has come from partnerships with the Institute of Directors and the Federation of Small Businesses (FSB).
This new counselling on offer to British businesses is predominantly designed to attract the 5.5 million small and medium-sized enterprises (SMEs) throughout the nation. This is because businesses from various industries are responsible for a quarter of the emission output.
According to recent research from Sage and the International Chamber of Commerce (ICC), 90 per cent of SMEs believe in embracing the changes which come with fighting climate change, but stumbling blocks include cash flow and a struggle to identify the right environmental solutions. Also, just 36 per cent of SMEs have made public announcements on a net-zero goal which would align with combatting climate change.
National Chair of FSB, Martin McTague, touched on the struggle which British SMEs will be able to overcome through the UK Business Climate Hub. He stated: "SMEs recognise their role in net zero but many still find it challenging to access the relevant support and resources to play their part. This new official platform for advice and support will really help."
McTague also went on to say: "In addition to helping small firms become more energy and resource efficient, the hub also has the opportunity to empower small firms to take ambitious steps towards net zero, ultimately ensuring that they also benefit from the economic opportunities created in a net zero economy."
The UK Business Climate Hub intends to assist British SMEs in developing a green business strategy through tools such as its free carbon calculator, which will allow organisations to get an overview of their emissions output. Advice will be on hand to help in areas such as installing solar panels and electric vehicle (EV) chargers, accessing green products plus emission-cutting with logistics and freight.
The new platform will also hand out advice on multiple emission-cutting measures including purchasing correct carbon offsets, recycling, attaining an air source heat pump, business grants, green loans and how to generate green energy from wind turbines.
Following the UK Business Climate Hub's advice and methods on greener solutions can potentially allow British SMEs to experience notable reductions to their balance sheets and save a great deal when it comes to finances. On average there can be a 15 per cent reduction in carbon emissions and fuel output for transportation from businesses if its vehicle drivers are handed training in fuel efficiency.
Also, SMEs will be able to save considerably from using LED bulbs to provide lighting as there will be a 40 per cent drop in company electricity bills. Lighting makes up for 50 per cent of an organisation's electricity bill so it is vital that businesses sort out that form of electricity.
Additionally, if SMEs choose to move forward with EVs, running costs will be slashed whilst maintenance costs will also be reduced by roughly 40 per cent in contrast to cars which are diesel or petrol powered.
As well as saving money for SMEs, deciding to go green will also help from an income perspective. This is according to research from Economist Impact, which states that 85 per cent of consumers prefer to make a purchase from a business with green principles, meaning that going down this path is not just beneficial for the environment, but also in bolstering the economy.
Minister of State for Energy Security and Net Zero, Graham Stuart, explained how the UK Business Climate Hub will play a crucial role in helping British SMEs go green. He said: "The new UK Business Climate Hub is a one-stop-shop for businesses to find practical advice to reduce their carbon footprint and save on their energy bills."
Stuart added: "Whether it's fitting a low-carbon heat pump, generating energy with solar panels, or reducing the emissions from shipping goods, the new support will ensure businesses can drive towards net zero."
One of the endorsers of the UK Business Climate Hub, the Net Zero Council, unveiled a brand-new framework that will encourage companies to collaborate with other organisations in the same industry to forge a specific plan for cutting carbon output in its sector. The council consists of CEOs from renowned companies such as HSBC, Siemens, Cemex and Co-op.
Co-op Group Chief Executive and Net Zero Council Co-Chair, Shirine Khoury-Haq, spoke on the significance of working together towards net zero. He claimed: "None of us will get to net zero without all of us getting to net zero, so ensuring that every business and every sector has a clear plan for delivering this non-negotiable target is key."
Britain has been working hard towards a greener future for a while as three years ago. The nation had approximately more than 400,000 jobs across law-carbon organisations and supply chains, which led to a staggering turnover of £41.6 billion. It is estimated that by 2030 there will be almost 500,000 green jobs that are supported in the sector.
© Copyright IBTimes 2023. All rights reserved.