Many heat network customers are in line to receive fairer prices for their energy bills
Plans are being put in motion by the government to provide better consumer protection for heat network customers and reduce their energy bills.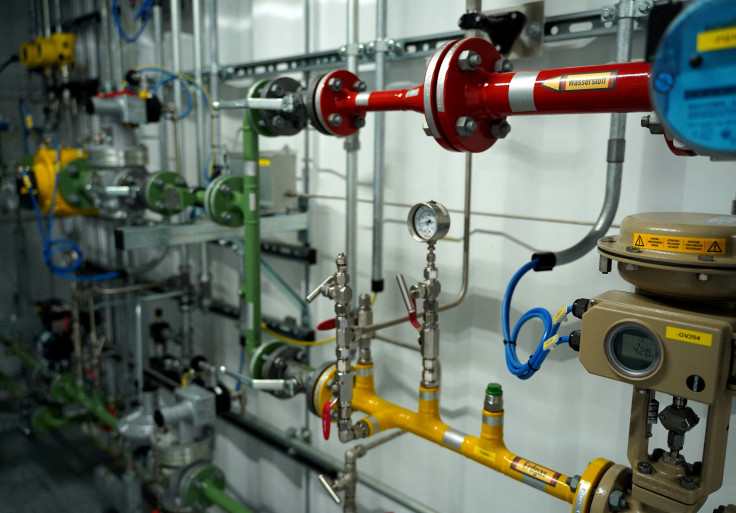 The British government has today announced fresh plans to unveil fairer energy prices to a large number of heat network customers with that form of heating in households and businesses. Ideally what will follow off the back of these plans is heat network customers receiving much better consumer protection.
The protections being desired for the heat network customers are as of now only permitted to people with traditional contracts in the electricity and gas sector. From these protections, fairer prices would be handed to the customers as they would be included as part of potential price caps on energy bills in the future.
Also, the heat network customers would receive quality service across a largely frequent period in regard to their heat supply, with it being supported by clear and regular bills.
In a couple of years of time, The Office of Gas and Electricity Markets (Ofgem) is set to have the right to assume control in situations where any household or business has any issues with unreasonable costs, a lack of reliability with their heat services and substandard service provided to them.
Ofgem will possess the authority and power to punish heat network operators for below-par service and hand out fines to them. The office will also make sure in the case of supply outages that operators are ordered to pay compensation to cover the situations.
Those whose protection will be prioritised include the less able heat network customers such as those with existing health conditions plus the elderly population. To ensure consumer protection remains a genuine priority, the heat network operators will be requested to have a register of these vulnerable customers kept.
Minister for Energy Efficiency and Green Finance, Lord Callanan, offered his thoughts on why heat networks are more desired nowadays. He stated: "Heat networks allow people to heat their homes more cleanly while cutting their costs and reducing carbon emissions. They are also an important tool in our push for greater energy security and independence."
Callanan went on to also say: "As more homes and businesses are connected to these innovative systems, it's only right we ensure consumers are properly protected, pay a fair price for their energy, and are given the best service possible."
Heat networks are a way of providing energy to many people at a low cost and supplying them with hot water and heating. That occurs from either managing to discover mass renewable and recycled heat from underground or being able to generate the energy from manufacturing.
This will help bring the UK towards its goal of 20 per cent of the nation having its heating supplied by heat networks by 2050.
Ofgem will be putting together its regulatory framework for being able to enforce and monitor the new regulations for consumer protection. To help bring the framework together and be strong enough for protection, industry experts and consumer groups will be asked for their thoughts.
Interim CEO of the Association for Decentralised Energy, Caroline Bragg, expressed her delight at Ofgem having larger responsibility moving forward. She said: "We commend the government's decision to launch a consultation with Ofgem on consumer protections for heat networks — a milestone long awaited by our sector."
The British government has been prioritising heat network projects as of late such as the Heat Network Efficiency Scheme, which had £32 million injected into it and its purpose is to ensure outdated networks are attended to and upgraded. Doing this will ensure over 100,000 households in England and Wales receive cheaper energy bills and carbon emission levels get reduced significantly.
The upgrades from the scheme will involve old equipment being substituted for more energy-efficient options including underfloor heating controls, pipe insulation and replacement pumps. Also, to ensure check systems are operating as required, advanced data monitoring systems will be available for installation.
Also, the government is working on seven innovative heat network projects across the country with a collective investment figure worth £91 million from the Green Heat Network Fund.
One of the projects includes investing £22 million into Britain's very first system that will draw heat from deep underground in Cornwall. Nearly 4,000 homes and public facilities in the area will be able to receive heat from the Langarth Deep Geothermal Heat Network as it will utilise geothermal energy obtained from hot granite rocks.
The other projects are set to take place in Bradford, Yorkshire, Rotherham, Huddersfield, East London and Reading. The only project to receive more funding than Cornwall was Rotherham's, as £25 million will be on hand to help build a brand-new Rotherham Energy Network, that can provide hot water and heating to 34 households and businesses within its town centre.
Elsewhere, it is being reported that 40 per cent of British businesses are having to pause their hiring processes due to the result of rising energy prices. Also, it was recently revealed that university institutions in Britain are not doing their part to reduce carbon footprint levels as high energy consumption is coming from the institutions' fossil fuel usage to supply heating and electricity.
© Copyright IBTimes 2023. All rights reserved.