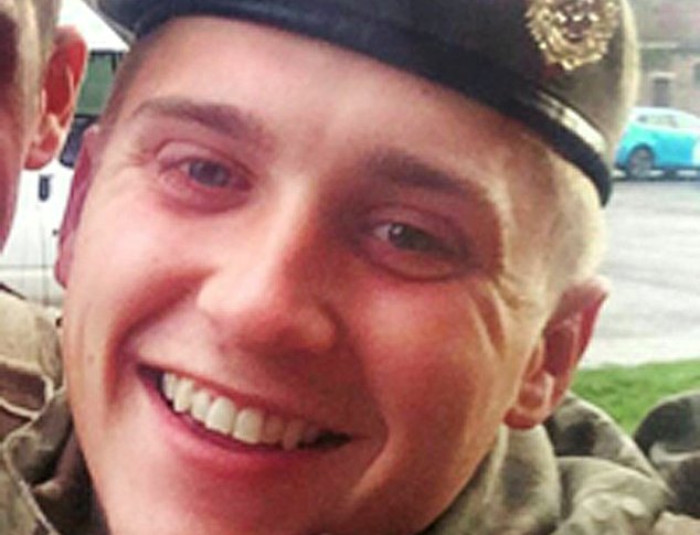 A British soldier who was shot dead in Iraq, where he was helping to train local soldiers to fight the Islamic State (Isis) has been named by the Ministry of Defence (MoD) as Lance Corporal Scott Hetherington of the 2nd Battalion The Duke of Lancaster's Regiment.
The 22-year-old father-of-one from Middleton, Greater Manchester died at Camp Taji military base on Monday (2 January). An investigation is underway.
In a statement, the MoD said Hetherington died as the result of a "tragic incident". The use of the word "incident" as opposed to "accident" has led to speculation that he was shot by another British soldier inside the camp. The Guardian reported that the death may have occurred when a soldier accidentally discharged his weapon, although the claim has not been verified.
Lieutenant Colonel Rob Singleton, Commanding Officer of 2nd Battalion The Duke of Lancaster's Regiment, said Hetherington, who became a father in October 2016, was "utterly professional and talented... full of character, fun, and his enthusiasm was infectious. The battalion has lost a huge talent and a real character. He will be missed dearly and we will never forget him."
Nicknamed "Snowball", Hetherington was a vehicle commander in the Force Protection Platoon at the camp, 27 km north of Baghdad. There are currently around a thousand British services personnel in Iraq and Syria, plus an estimated 200 special forces. Many of the British troops are training their Iraqi counterparts to deal with the threat from Isis.
Quoted by the Mail, Minister of State for the Armed Forces Mike Penning said: "Our thoughts are with the soldier's family, friends and colleagues, and I would ask that their privacy is respected at this difficult time. An investigation has started into the circumstances surrounding this tragic incident."