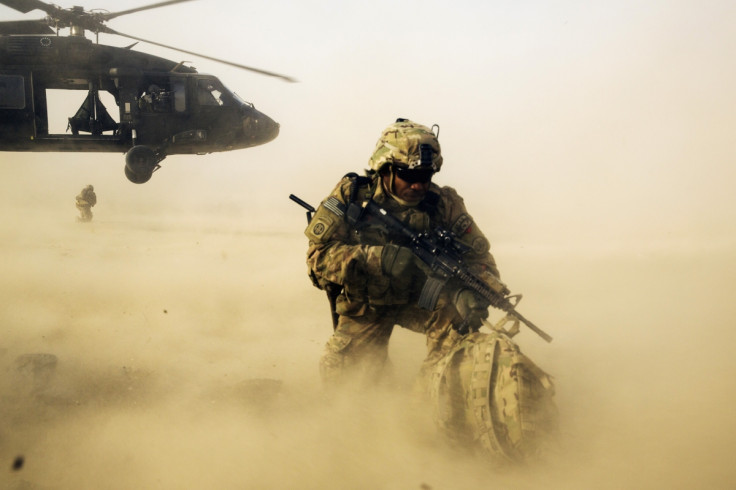 Elite British troops, stationed in Jordan to train Syrian opposition fighters, have been crossing into Syria to fight in the front lines in the battle against Islamic State.
The Times reported that UK special forces had engaged the Sunni militant group, defending a rebel unit aligned with the New Syria Army. It is the first time evidence has emerged of Britain's direct involvement on the ground in the Syria conflict.
According to reports, British troops have crossed numerous times from the Hashemite kingdom of Jordan into Syria where they have bolstered the defence of the village of al-Tanf, which has repeatedly been threatened by Islamic State.
The settlement, strategically positioned at a crossroads in Syria between Iraq and Jordan, was overrun by Isis in March. However, New Syrian Army forces, trained and equipped by the US and its allies and part of an ill-fated Pentagon attempt to create a moderate armed Syrian opposition, retook al-Tanf in March.
One New Syrian Army fighter, a defector from Bashar al-Assad's Special Forces told the Times that British troops had come from Jordan to help build defences.
"They helped us with logistics, like building defences to make the bunkers safe," First Lieutenant Mahmoud al-Saleh was quoted as saying. "They [Islamic State] attack us at all times, 3am, 5am, 4pm, 11pm. If you look at the timing of the assaults it's clear they don't want us to get any rest. They're using missiles, mortars and many suicide bombers," he added.
British Special Forces, unlike conventional ground forces, do not require parliamentary approval prior to their deployment. Various military sources have confirmed in a number of reports that Britain and the US have also deployed Special Forces in the fight against IS in Libya and in Iraq.
Parliament has approved the use of air power in Syria. RAF pilots have carried out bombing sorties against Islamic State positions since December 2015 alongside a coalition of forces including the US and other Arab allies.