Dozens killed as Syrian and Russian aircraft step up campaign in Aleppo says monitor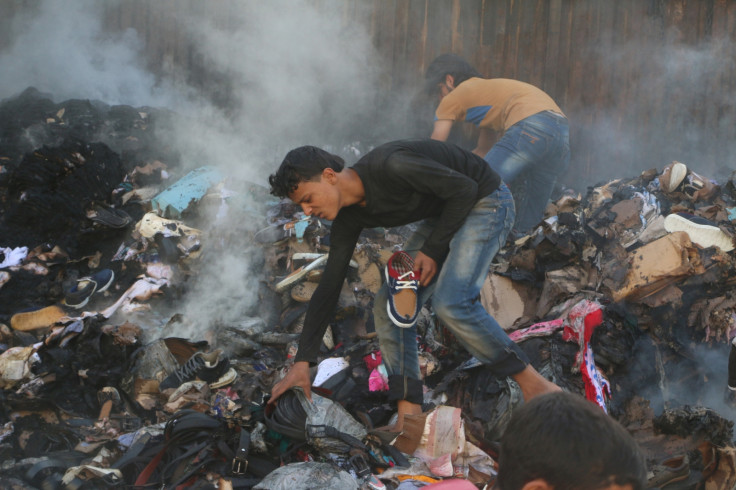 Rebel-held areas in and around the Syrian city of Aleppo have been hit by some of the heaviest raids recently carried out by Russian and Syrian government aircraft, with reports of dozens being killed, a monitoring group has said.
A civil defence worker said that at least 32 people were killed in the rebel-held parts of the city while 18 bodies were found in rubble in the Qatrji neighbourhood.
The Syrian Observatory for Human Rights said there had been 50 air strikes on the area and an unidentified warplane had crashed south of Aleppo where Islamist rebel fighters are fighting the Syrian army andIranian-backed forces.
The Observatory added that barrel bombs were dropped by helicopters on densely populated districts.
"This week-long campaign of bombing is very intense and day by day it's getting worse ... it is the worst we have seen in a while," said Bebars Mishal, a civil defence official in rebel-held Aleppo, according to Reuters.
State media said attacks on Sunday on Hamadaniyah, Midan and other neighbourhoods by insurgents killed at least 20 people and that death toll over the whole weekend was at least 44.
Syria issued a statement blaming Turkey Saudi Arabia and Qatar, for the latest surge in rebel attacks and for hindering progress towards a UN-backed political settlement by financing and training Islamists to try to topple Assad.
It comes after it was reported that Abu Layla, the Free Syrian Army's (FSA) commander had died after being injured during an assault on Islamic State's Syrian stronghold Raqqa.
He was in charge of a brigade in the Kurdish Syrian Democratic Forces when he was hit by an IS sniper on the outskirts of Manbij.
© Copyright IBTimes 2023. All rights reserved.