The summer of festivities has fully begun and whether you are traipsing to weddings, Ascot or Goodwood you are going to need a bit of arm candy, and by that we obviously mean an attractive watch.
The likes of Tag Heuer, Rolex and Breitling usually get all of the attention as the must-haves statement makers, but a watch doesn't need to cost the same as a year's salary to be impressive and strike up a bit of envious conversation at the next party or office drinks.
Whether you're looking for vintage minimalism or a classic sports style, take a look at our round-up of the best watches out for less than £500...
Uniform Wares M40 Date watch in brushed steel with grey nitrile rubber strap; £350 - a sleek, minimalist stainless steel design from the London based brand that uses Swiss quartz movement for a perfect timepiece.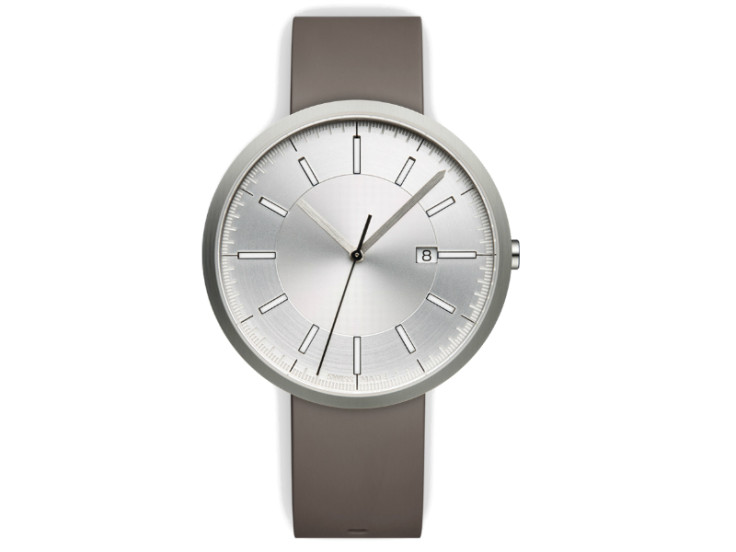 TW Steel Yamaha Factory Racing Grandeur Sport GS2; £369 - a bold dive watch from the brand's new Yamaha range that is great for everyday wear. Reinforced mineral crystal glass and carbon dial make this pretty indescructable.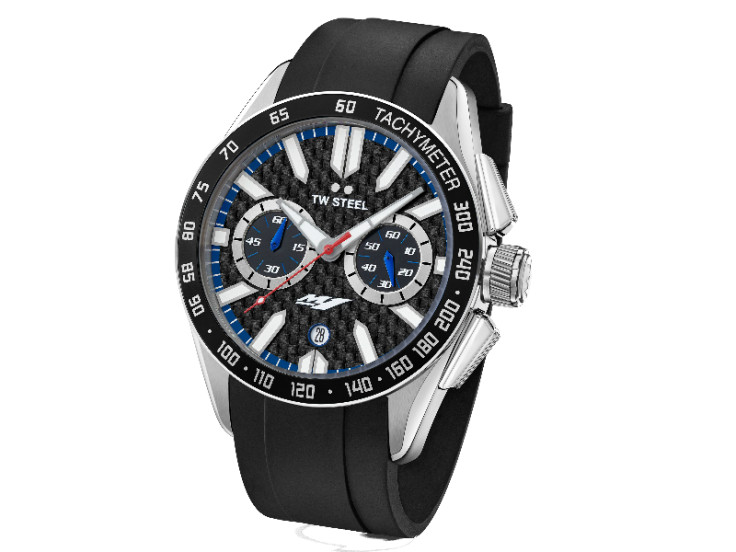 Skagen Holst World Time and Alarm Leather & Titanium watch; £219.00 - A great way to add a splash of colour to a suit or laid-back look as well as being a high performance watch. The display allows you to see the time in your current location as well as around the world, and the alarm functionality is easy to use and effective.

Tissot T-Race Gents watch; £460 - Established in 1853, Tissot are the luxury Swiss watch brand that anyone can wear. Inspired by bike racing, the T-Race has amped up the design features to reflect this. A sporty rubber strap contrasted with rose gold is pretty striking as well.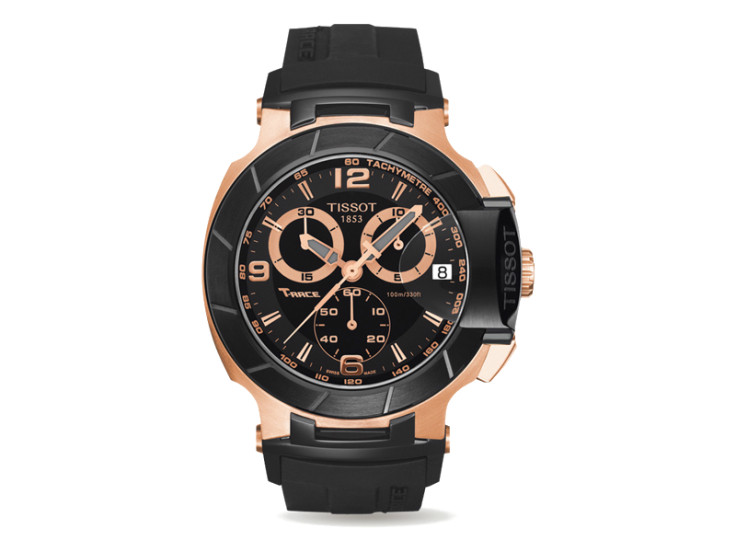 Shinola 'Runwell' 47mm watch; £475 - One of the brands who have brought business back to Detroit, Shinola watches are a luxury component of the leather brand and you can tell by the butter soft but hardwearing strap. The vintage design with pale blue face is great for casual wear while the sapphire crystal, Super-LumiNova printed dial details and Argonite 715 high-accuracy quartz movement make it built to last.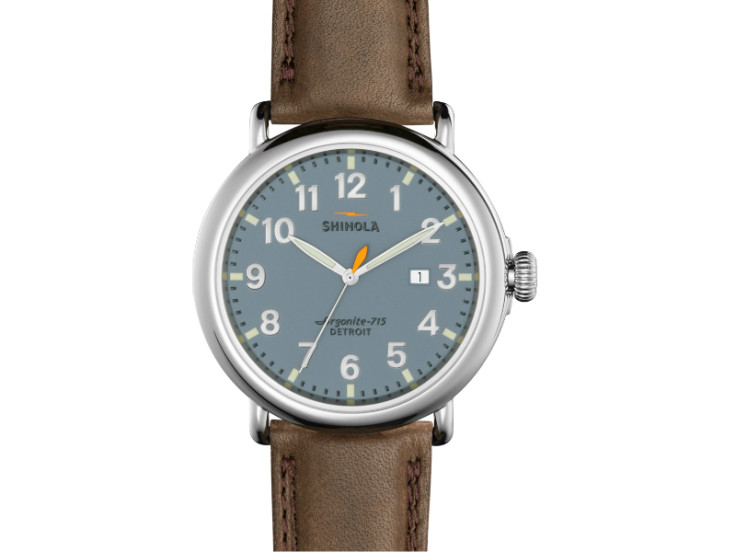 Nixon Millenium Falcon 46; £280 - Part of the brand's Star Wars collaboration but you would never know. The tumbled gunmetal finish along with the flash of turquoise is perfect for all year wear and ideal for water wear. Nixon also uses an impressive Miyota Japanese quartz hand movement that gives the Swiss a run for their money.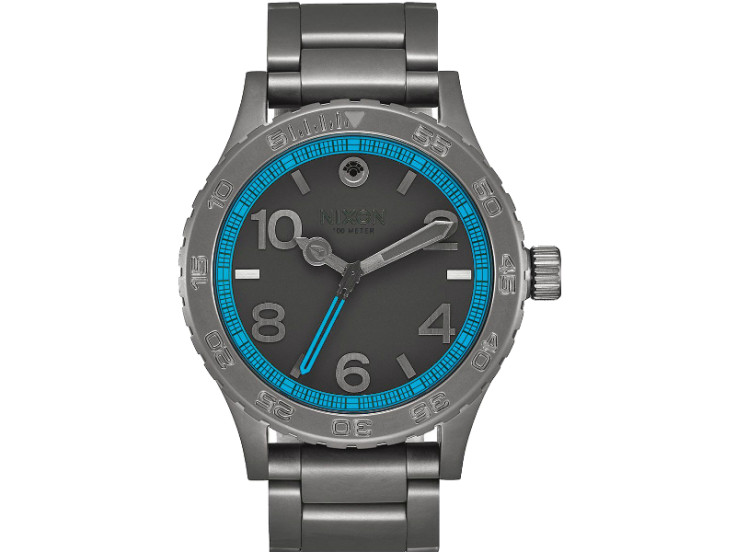 Mondaine A5123035864SPB Unisex Stop 2 Go Silicon Strap Watch; £490 - Mondaine are fast becoming a cult favourite for their vintage-style watches which are the pinnacle of minimalist design. The Stop2Go range is based on the clocks at Swiss railway stations and the flash of red on black design is fantastic.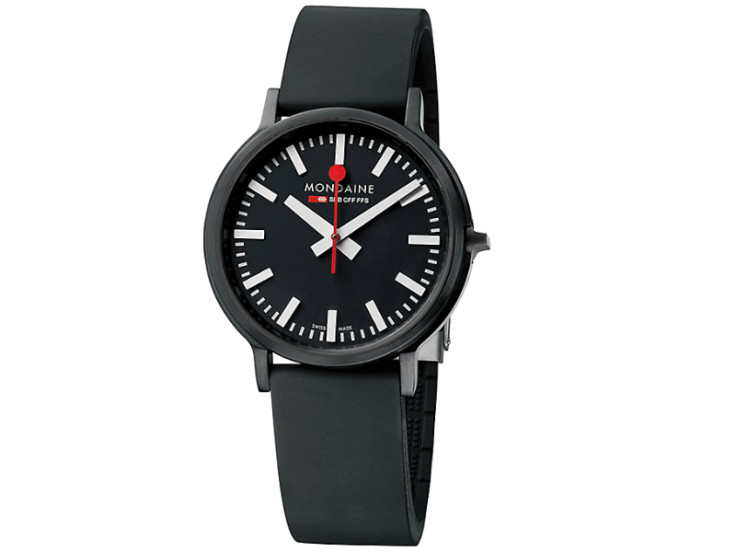 Faber Barnato watch; £420 - Named after a female explorer, the Barnato design is hardworking and beautiful. The GMT model with dual time and date is the grown-up version of 'my first watch' –splashed with primary colours and oversized numbers on its domed glass face. It is, however, driven by refined Swiss-made Ronda 515.24h movement, with a Farer compass engraved on the back.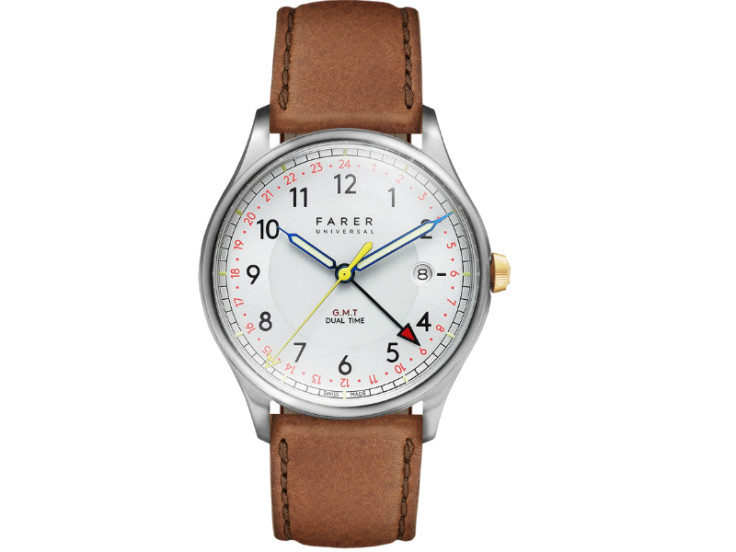 Luminox Navy SEAL Colormark 3152 Series Stainless Steel watch; £420 - A weighty watch that looks far more expensive than it is. Built for extreme conditions, it is a great everyday piece with a tempered mineral lens and white luminescent indexing. Water resistant up to 200m, it is a beautifully crafted Swiss timepiece.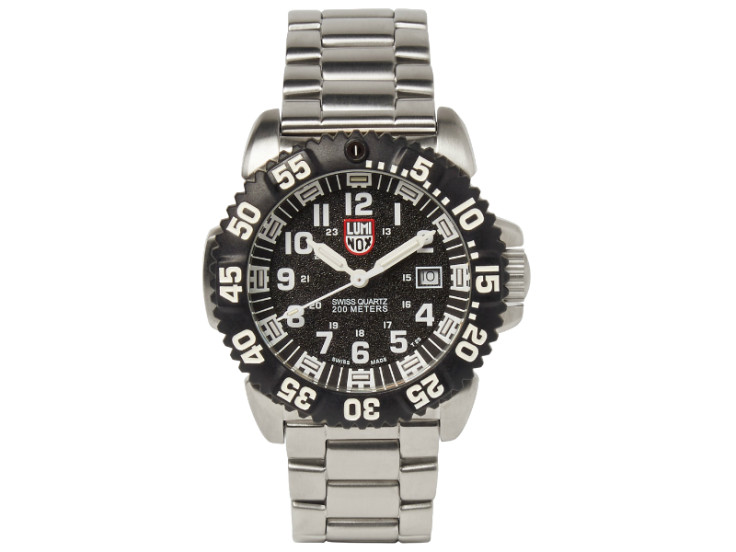 Larsson and Jennings Saxon SIV gold-plated watch; £325.00 - A classic watch for dinner wear which fuses brushed gold with a rich navy for a great vintage look.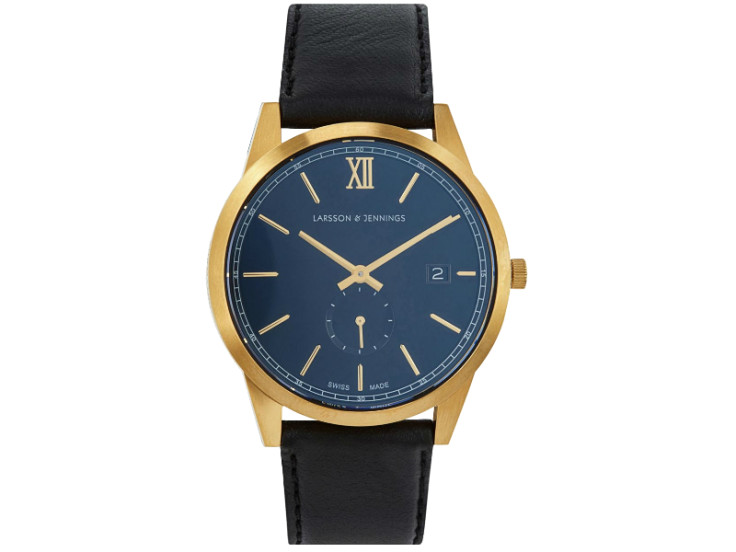 Links of London Brompton Mens Black Stainless Steel Chronograph Bracelet watch; £450 - A bold evening choice and definitely an outfit game-changer, this 1970s inspired jet-black timepiece is sophisticated but easy to wear. Classic Quartz movement and waterproof, this is a great investment piece.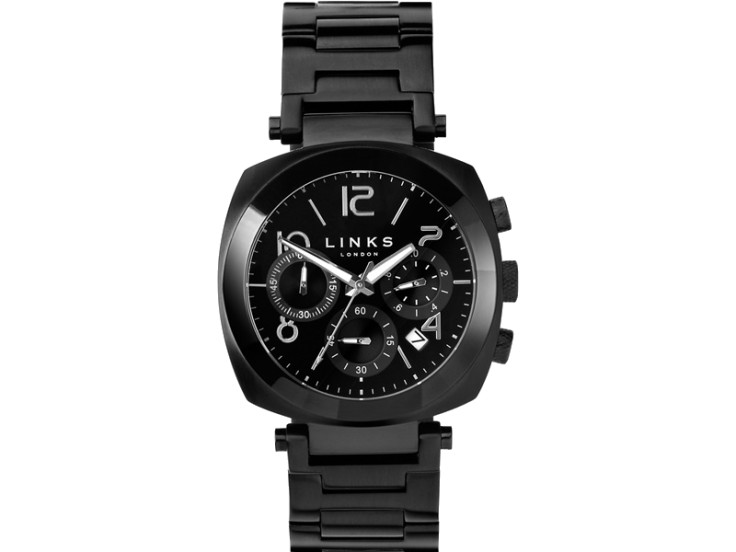 Daniel Wellington Classic Bristol 40mm; £159 - Horology with a twist, the oversized face on the classic Daniel Washington style really updates this look. Available with a smooth leather strap as well as a number of summery striped versions that you can swap whenever you feel like it.