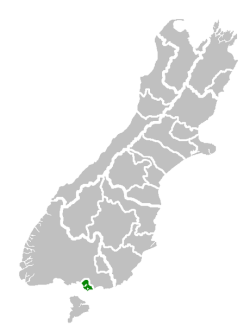 A British surfer was badly bitten but survived a shark attack off the coast of New Zealand by punching the animal in the face.
Darren Mills, 28, from Crawley, West Sussex, was attacked by what he believes was a great white shark on Friday.
He is currently in hospital in the south-western city of Invercargill, with serious injuries to his right leg.
Mills has spoken out about how he escaped the jaws of the shark, revealing he was over 50 yards off the shore of Porpoise Bay in the Southland region, when he was ferociously attacked by the large animal.
Speaking to Television New Zealand's One News Programme, he said: "When it hit me, it sort of pushed me out and, and I sort of realised what was going on and I could see it.
"I tried to punch it but it was more like a push. I was pretty scared it was going to come back."
Keeping hold of his board, Mills managed to ride a wave back to the coast where a doctor and nurse on holiday tended to him until a rescue helicopter arrived to take him to hospital.
He sustained extensive injuries on his right leg, saying: "There's a puncture wound just below my knee, which might have gone, or has gone, through a tendon, and then there's four lacerations up my leg to the top of my thigh."
The semicircle of tooth marks left on his surfboard suggest the shark was around 9ft long.
Despite his injuries, Mills was in good humour and joked it could take him a while to go surfing again.
"When it first happened I was, like, 'I'm not even getting in the bath tub again'" he said.
"But I just want to get back and surf again. I just feel really, really lucky. Really lucky."
Last month, a New Zealand doctor stitched his own leg after being bitten by a shark at Garden Bay, near Cosy Nook.
James Grant, a junior doctor, had just entered the water when he realised a shark had bitten him. He fought the shark off with a diver's knife, as he tried to get it to release his leg from its jaws.