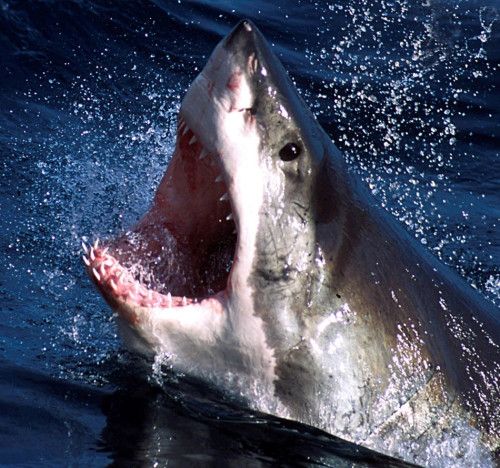 A schoolteacher has been killed in a shark attack at a popular spearfishing haunt in South Australia.
Divers watched in horror as the shark killed the 28-year-old man at the Yorke Peninsula in Adelaide at about noon on Saturday. He was among a group of friends spearfishing at Goldsmith Beach, about 10km south of Edithburgh.
Police asked swimmers between Edithburgh and Port Moorowie to leave the water as they searched for the victim.
Brevet Sergeant Mark Stuart told The Advertiser News in Australia the police were inundated with calls from the public.
He said: "Some of them did witness it.
"We got triple-0 calls saying somebody had been taken by a shark in the water."
The attack comes as protesters in Western Australia continue to demonstrate against a controversial cull being carried out by the state government.
The policy is in response to a high number of deaths as a result of shark attacks in recent years.
But critics say there is no evidence that culling sharks over three metres long will reduce attacks on humans.
A huge search of the area was being carried out by involving a police helicopter, three boats and a jetski as well as help given by volunteers by the State Emergency Service.
The victim's diver-below buoy - used to show boats that someone is in the water - remained in water about 100m offshore, marking the area where the man was taken.
Members of his immediate family have asked that his name not be released until all members of his family had been notified.
A local fisherman said snapper had been prominent in the area recently, which may have attracted sharks.
But Stuart, who has himself been a diver since he was 13 and has lived in the area for nine years, said there was nothing to suggest an rise in the number of sharks.
"Sharks live in the sea, who is to say where is more likely for a shark attack to occur?" he said.