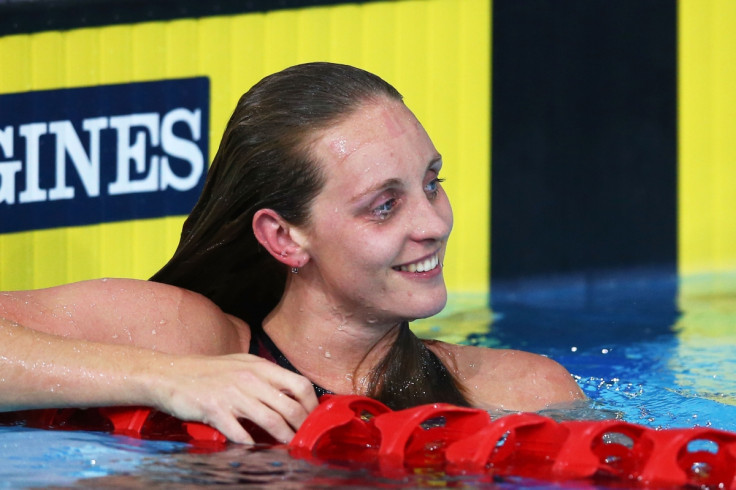 British swimmer Fran Halsall has called time on her pursuit of that ever-elusive Olympic medal, announcing her retirement from the sport.
The three-time Olympian made her debut at Beijing 2008, before narrowly missing out on a podium finish at both London 2012 and Rio 2016.
Halsall finished just 0.02 seconds off a bronze in the 50m freestyle in Rio.
But the 26-year-old, who has more than 30 medals at World, European and Commonwealth level, says she must now concentrate on the next chapter of her life after 10 years at the top.
Halsall, who competes primarily in freestyle and butterfly events, was the youngest member of the Team England swim squad at the 2006 Commonwealth games – where she won two silver medals.
Halsall went on to win five medals at the 2010 European Championships in Budapest, making her the most successful British swimmer ever at a single championship.
She set the national record of 26.19 seconds in the 50-metre butterfly at the 2010 Commonwealth games, and was also part of the gold medal-winning 4x100m medley relay team at the 2015 World Championships before winning gold in the 50m backstroke at the 2016 European Aquatics Championships.