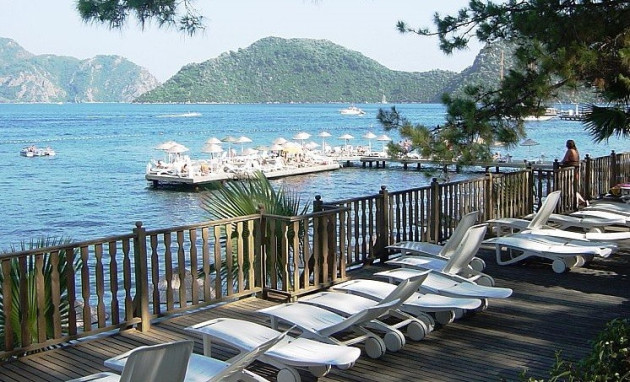 A British teenager is in critical condition after been stabbed multiple time while on he was on holiday in Turkey.
The 17-year-old, named locally as Dwayne Ward from Middlesbrough, was reportedly found naked with 17 stab wounds to his throat, chest, groin, legs and back in a garden in the Tepe district of the resort of Marmaris.
According to reports, the teenager was stabbed by two men after he kissed a local girl at a bar in the holiday resort.
Two men aged 24 and 26 have been arrested.
According to the Sun, a police report revealed that Ward said: "I was having fun while I was out and I kissed a Turkish girl at the bar I was in.
"I went to another bar and that was when they hit me in the head with a hard object."
He added: "I don't remember the rest."
A doctor was said to have stabilised him at the scene before paramedics took him to hospital.
The teenager is in the intensive care unit of Marmaris State Hospital after undergoing a number of operations.
A Foreign Office spokesman said: "We are aware of the case and can confirm that we are aware of the hospitalisation of a British national in Marmaris.
"We are providing consular assistance."
Ward is thought to have been staying at the Ali Baba Hotel with his mother and brother at the time of the incident.