British Tourist Dies in Plunge at Kings Canyon in Watarrka National Park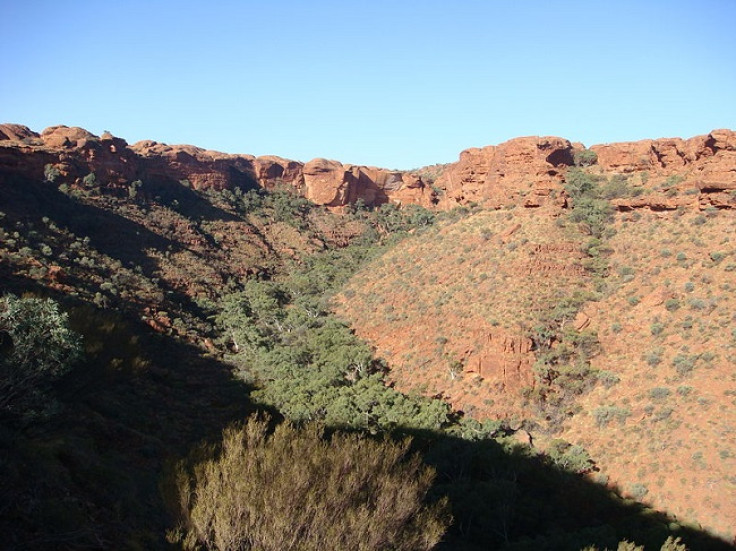 A British tourist has died after falling nearly 100ft while walking in a remote canyon in central Australia, police have said.
The 23-year-old woman, who has not been named yet, fell from the Rim Walk - the highest point - in the remote Kings Canyon in Watarrka National Park in the Northern Territory.
She is believed to have been with a tour group when she fell but police cannot confirm whether she "fell, was skylarking or slipped".
The UK's Foreign Office said it was supporting her family following the news.
A spokesman for Northern Territory Police, Fire and Emergency Services said: "Police are investigating the death of a 23-year-old British woman who fell from the Rim Walk at Kings Canyon Sunday afternoon.
"A coordinated response from Police, Watarrka National Park Ranger Station, Kings Canyon Clinic staff, District Medical Officer, St John Ambulance and NT Emergency Service were able to locate and retrieve the woman who had fallen 30 metres."
Northern Territory police Superintendent Kylie Proctor told Daily Mail Australia the woman was part of a tour group but was walking alone at the time of the accident.
"There are police on the ground investigating the incident, but I can't confirm whether she simply fell, was skylarking, or slipped," Suptd Proctor said.
ABC journalist Jesse Dorsett revealed several witnesses had seen the woman on the highest part of the canyon the RimWalk, when she posed for a photo.
It was then that she fell up to 100m to her death although she was able to talk briefly to people before she died.
Her body was not recovered until 24 hours later due to the remoteness of the area.
© Copyright IBTimes 2023. All rights reserved.