Iran: British tourists flocking to Islamic Republic as sanctions ease on back of nuclear deal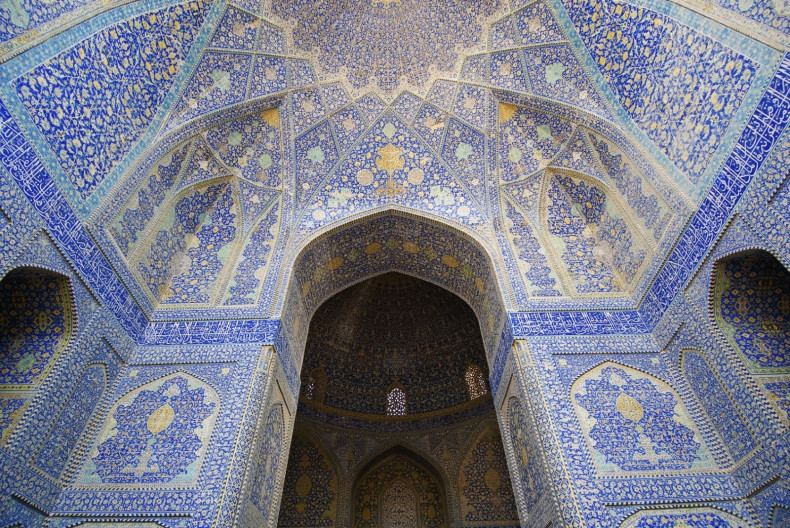 With economic sanctions to be lifted following Iran's landmark nuclear deal with the US, the Islamic Republic is surging in popularity as a holiday destination for adventurous Britons.
Last week (14 July 2015), Iran and six world powers agreed a draft resolution promising to lift economic sanctions in exchange for increased access to nuclear facilities by international inspectors.
The deal is the most important sign in decades of easing tensions between the West and the former pariah state, and Britons are now flocking to see the Islamic Republic's cultural riches.
Jonny Bealby, founder and CEO of Wild Frontiers, which has been organising tours of the ancient sites of Iran for 10 years, told IBTimes UK that the number of Britons booking trips to the country was already up 50 per cent from last year. He also said that in the last two years, there had been a 400 per cent increase in the number of people from the UK booking to visit the country.
"The Iranians are rightly proud of their history, culture and ancient civilisation, and they want to showcase it to the world in a way [they have been unable to] as it has been closed for so long," said Bealby.
"With the nuclear deal, we expect that upward trajectory to continue," he said. "It does show that they are open to tourists."
Iran is home to 19 Unesco World Heritage Sites, including the ancient city of Persepolis, once centre of the ancient Persian empire, and the Jāmeh Mosque of Isfahān. Bealby said that those wary of visiting a country notorious for its leaders' anti-Western rhetoric were in for a surprise.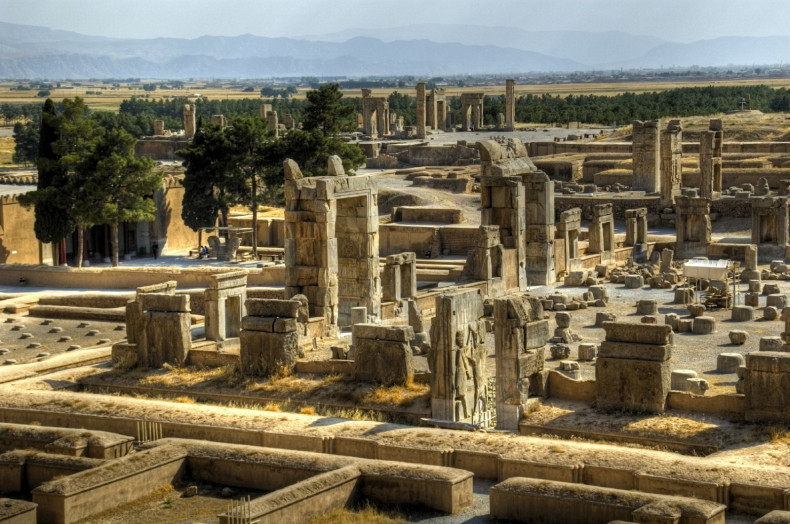 "The Iranian people are completely engaged with the West, they watch English Premier League and listen to British pop music – they even follow British politics. They are completely connected and intelligent people and want to be able to connect further, and part of that is wanting to connect to Britons and other nationalities that go there as tourists," he said.
Following the nuclear deal, Iran's vice-president of cultural heritage and tourism, Masoud Soltanifar, declared that "bright days" lay ahead for the country's tourism industry, with the government taking fresh measures to ease or abolish visa requirements and announcing plans to build as many as 200 new hotels.
"No other industry in Iran will see a bigger boost than tourism as the result of this deal," said Soltanifar. "The news about the nuclear agreement and lifting of economic sanctions has delighted our tourism industry." Earlier in the month, he announced plans to extend tourism visas from 15 days to a month, and issue them electronically.
Bealby said that lifting the sanctions would enable Iran to make much needed investments in tourism infrastructure, including building accommodation, training guides and improving transport.
A turning point in Western perceptions of Iran was the election of Hasan Rouhani in 2013 and the new government's conciliatory policies to the West, ending years of virulent anti-Western rhetoric by former president Mahmoud Ahmedinejad.
"Everything changed from our perspective," said Bealby, continuing: "When the new, more moderate president not only got elected but went to the UN in November 2013 and shook hands with Obama, that photo brought Iran in from cold. Now, the man on street is looking at that and thinking now is good time to go to Iran."
A major factor dissuading many Britons from visiting Iran is a Foreign Office advice warning against all but essential travel to the country, a warning Bealby believes is in place chiefly because of the lack of consular support for Britons visiting the country.
But with UK Foreign Secretary Philip Hammond announcing last week (15 July) that the British embassy in Tehran would reopen by the end of the year as governments in Tehran and London seek to normalise relations, the warning could soon be revised.
"Then it will be open house to all travel companies to get in there and show Iran as the amazing country it is," said Bealby.