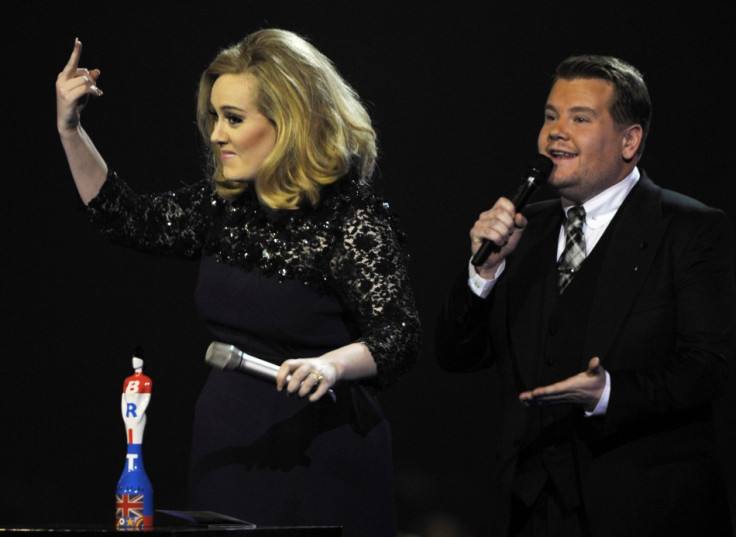 British soul and pop singer Adele - the winner of two BRITs and six Grammys, all in the past few days and weeks - gave the BRITs Awards organisers the bird, in a rather controversial moment, after they cut her award's (Album of the Year) acceptance speech a bit too short to make way for Blur's introduction.
"I'm so proud to be flying the British flag for all of you," was all she could say before James Corden (the host), keen on introducing Blur, interrupted her by saying: "I'm so sorry, can I just cut off?"
"Are you about to cut me off? Can I just say then, goodbye and I'll see you next time round," said the incensed singer, turning around with her middle finger raised.
Later, while backstage, the 23-year-old singer explained the gesture was meant for the show's organisers and not the crowd or her fans.
"I flipped the finger but it wasn't to my fans. I'm sorry if I offended anyone but it was the suits that offended me. Thank you all very much and thanks to my fans. I don't want them to think I was swearing at them," belfasttelegraph.co.uk quoted her as saying.
Later, Corden said he felt very bad for interrupting Adele, when she was delivering her award acceptance speech.
"I just feel bad about having to cut Adele off. I don't understand what happened but I'm upset about it. Blur gets to play for 11 minutes and she gets to say thank you once," belfasttelegraph.co.uk quoted him as saying.
Check out this video capturing the whole incident: