Kate and Pippa Middleton are reportedly pregnant at the same time. The alleged pregnancy would mean a third child for the Duchess of Cambridge and the first child for her sister Pippa.
Kate and Prince William "want more kids" and have been trying to "expand" their family, OK magazine has claimed (via Hollywoodlife). The magazine also claims that Kate is "so ready to be an aunt", as her sister Pippa Middleton, 32, who is engaged to James Matthews, 41, has been longing to start her own family.
The two sisters "love the idea of being pregnant at the same time. They're extremely close, and having kids the same age is something they used to talk about when they were little girls," a source told the magazine.
The magazine has further claimed that Kate is expecting a "little princess", while her sister Pippa, a "little boy".
In an interview with The Telegraph in 2015, the Duke of Cambridge had hinted that he and Kate could have a third baby in the near future. "We've only just had the second one. You never know what is going to happen in the future."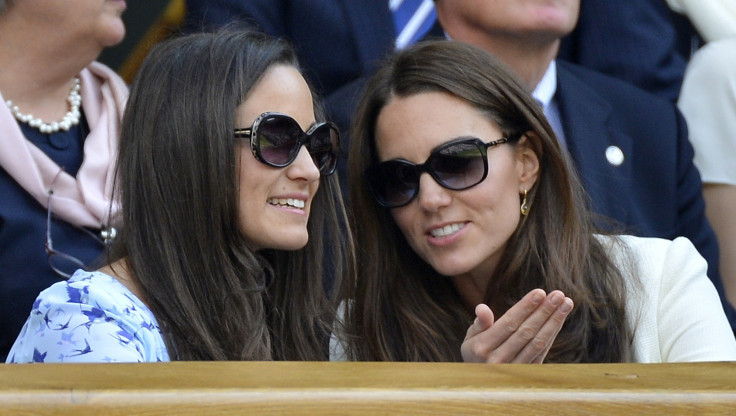 Kate's uncle Gary Goldsmith had also claimed at that time that the royal couple will have a third child.
"I don't think they'll stop at two. So if it isn't a girl this time around, people shouldn't be too disappointed," Goldsmith told Hello! Magazine.
"I'm sure there'll be a girl in the mix at some point. As long as the baby is healthy, that is the important thing," he added.
Kate and Prince William share two children together - son Prince George, 3, and daughter Princess Charlotte, 1.