Brooklyn, Romeo and Cruz Beckham joined volunteers to assist with the relief effort at the site of the Grenfell Tower disaster.
Victoria and David Beckham's three sons visited the Tabernacle Christian Centre on Thursday where they helped sort out donations for the victims of the tragedy.
A source told MailOnline: "The Beckham boys all were volunteering at a local church after school yesterday and today, helping sort through donations.
"They were not at actual tower site. This was done privately as local kids, upset by the tragedy in their neighbourhood and wanting to help out."
Pastor Derrick Wilson, 53, told the Press Association: "Victoria Beckham sent her children up. They were here yesterday. She sent her children, which is good."
On Friday Brooklyn returned to the location to view the floral tributes near the scene of the tragedy in west London. Accompanied by a personal security guard, the 18-year-old couldn't hide his emotion and appeared close to tears as he read the messages of support for victims' families.
Lily Allen, Adele and Rita Ora who live in the area, were among the celebrities to visit the scene of the tragedy which left 30 people dead and many more as yet unaccounted for.
Simon Cowell, who also lives close to the site has announced plans to help victims by donating all proceeds from the release of a yet to be revealed single to those who have been affected by the tragedy.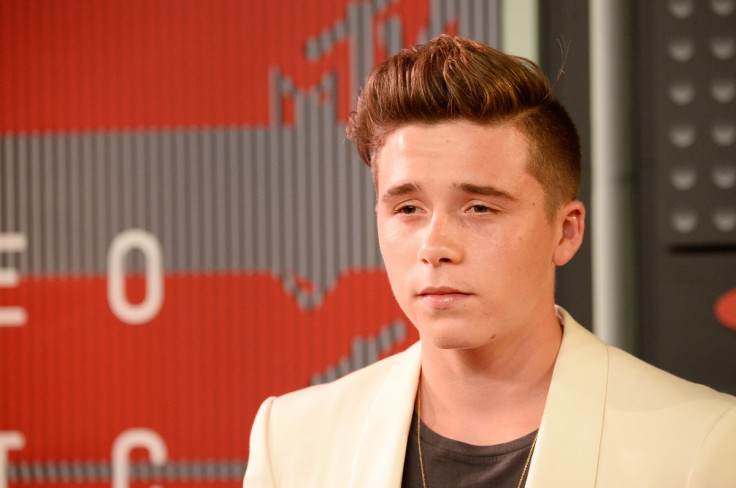 Speaking on Good Morning Britain the music mogul, 57, said it would be 'appalling' if he didn't help and revealed he has called on the record label heads to join forces on a charity track.
Writing on Twitter on Thursday he wrote: "I am watching the footage of the Grenfell Tower fire in London. Heartbreaking. We hope to confirm a record tomorrow which will raise some money for the many people affected by this tragedy. Making calls tonight."
Speaking to GMB on Friday morning, Simon said: "I was watching the news and then I drove up to see the building which is only round the corner from me.
"I've seen a lot of bad things, and there, you know, not far away from where I was sitting, I just... it really dawned on you, honestly, it sent chills through me."
"Seeing the building it made a big impact. I think the thing that really hit home to me was when I was seeing that wall and I saw those messages and then when I saw how the residents immediately turned up with water and clothes and offers of shelter and everything else and that's when I thought, I'm not just going to sit here and do nothing.
"For me in my position, not to do something would be appalling. So I wrote to all the record label heads and I basically said let's all work together, there's a bigger cause here."
He added: "[What] I'm hoping will happen with the record is that it pricks a few people's consciousness and then other people decide to do something else, because I think we can do more in addition to just the record. That's my plan."
While he has not confirmed which artists might be involved on the track he revealed that he is hoping to record the single this weekend.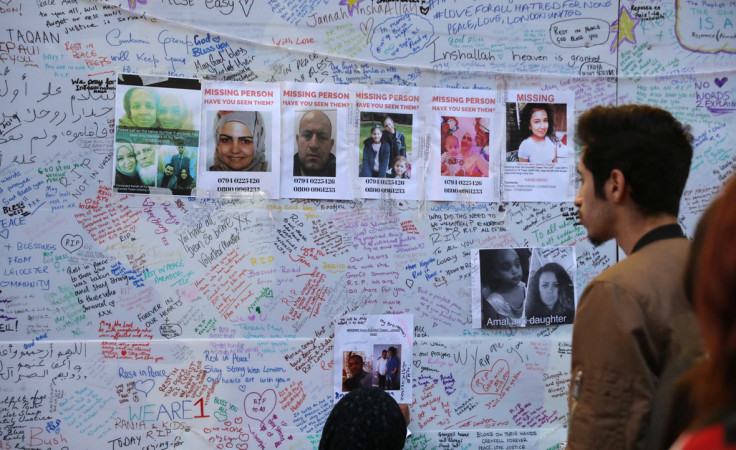 "We will record it hopefully and finish it Sunday, latest Monday. We already started to get a lot of people calling in saying, 'of course we would love to do it'. People who can't make it physically to the studio, we can record their vocals wherever they are in the world if they want to be involved," he explained.
He added: "The song is important because it obviously has to be sincere. It has to have the right message, and most importantly, for me, it has to mean something to the people affected by what happened. I do genuinely believe this will make a difference."
Cowell added he would 'love' to get Adele involved.
Accompanied by her husband the Hello singer stopped to meet residents gathered outside Grenfell Tower on Thursday.
Earlier the Queen and Prince William met with emergency teams, volunteers and residents affected by the tragedy.
They visited the Westway Sports Centre near to the site in west London, paying their respects to those who had died in the inferno when it ripped through the building in the early hours of Wednesday morning (14 June).