A Massachusetts woman who sent dozens of text messages to her depressed boyfriend encouraging him to kill himself has been found guilty of manslaughter.
Michelle Carter could be jailed for 20 years after being found guilty of the involuntary manslaughter of 18-year-old Conrad Roy III at Taunton Trial Court on Friday (16 June).
Roy had died due to carbon monoxide poisoning inside his pickup truck on 13 July 2014 by running a generator in his vehicle in a car park.
It was put to Carter during her trial that she had urged her boyfriend to take his own life so she could seek attention as the "grieving girlfriend".
Judge Lawrence Moniz said, according to CNN that Carter was guilty of "wanton and reckless conduct" by sending Roy several messages, including telling he boyfriend to "get back in" the vehicle, as it filled with fumes.
"She admits in ... texts that she did nothing: She did not call the police or Mr. Roy's family" after hearing him dying during a phone call, Moniz said. "And, finally, she did not issue a simple additional instruction: Get out of the truck."
It was stated that Carter was "mindful" of the toxic environment building in Roy's pickup as he sat in the car park in in Fairhaven, Massachusetts.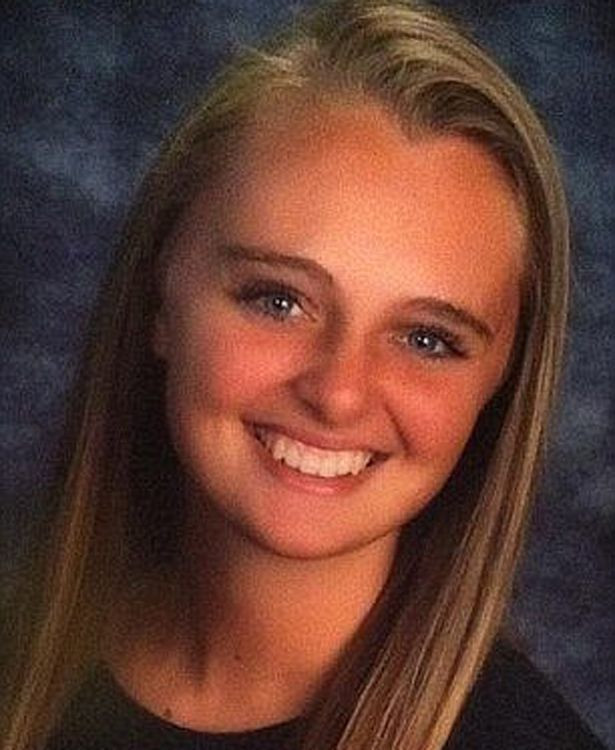 The pair had exchanged more than 20,000 text messages, more than 1,000 of which were sent in the days leading up to Roy's death, many of which discussed his upcoming suicide.
Moniz was also banned Carter from contacting Roy's family and ordered her not to obtain or apply for a passport.
Carter texted before Roy's death: "So I guess you aren't gonna do it then, all that for nothing ... I'm just so confused like you were so ready and determined".
At one point Roy said he wanted to go back to sleep and Carter suggested that "now" is the best time to do it because everyone was still sleeping. "Just go somewhere in your truck. And no one's really out right now because it's an awkward time," she said.
On one occasion, prosecutors said she wrote to Roy: "When are you going to do it? Stop ignoring the question???? You can't keep push [sic] it off."
After Roy's death Carter texted to her classmate Samantha Boardman "It's my fault" then "I could have stopped him but I told him to get back in the car."
During the trial it emerged that Carter was on medication that impairs the ability to be empathetic. Dr. Peter Breggin testified that she was using Celexa, an anti-depressant targeting the brain's frontal lobe, which controls decision-making and empathy.
Carter, who was tried as a juvenile because she was 17 at the time of the crime, will remain free on bail until she is due to be sentenced on 3 August.
The Samaritans provide a free support service for those who need to talk to someone in the UK and Republic of Ireland. Visit Samaritans.org or call 116 123 (UK) or 116 123 (ROI), 24 hours a day, 365 days a year. Visit this website to find a support phone number in your country.
If you or someone you know is suffering from depression, or any other mental health problem, you can contact a free support service at Mind.org.uk or calling 0300 123 3393 (charges apply).