The Sunday Mirror has apologised to two women for the use of their personal photographs for a sting on Tory MP Brooks Newmark without their permission.
The paper added they believe the story in which a male freelance reporter posed as a female Conservative PR worker to try and coerce MPs to send explicit images of themselves online had a "clear public interest".
Newmark resigned as minister for civil society after discovering the PR worker he had sent an explicit image - named "Sophie Wittam" - did not exist and the story about his behaviour would be published in the Sunday Mirror.
Following his resignation, Malin Sahlén and Charlene Tyler complained the paper took images from their personal social media accounts without their permission and expressed their sympathy to Newmark.
Swedish model Sahlén, whose Instagram photo was used as the main Twitter profile picture for Sophie Wittam, said she felt exploited after discovering her personal photos had been used for the story.
She told Swedish newspaper Aftonbladet: "I am shocked. It is unpleasant that anyone used [my] picture without permission.
"I do not want to be exploited in this way and that someone has used my image like this feels really awful, both for me and the others involved in this."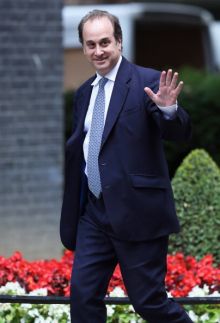 Tyler, whose photograph of her sunbathing was used as part of the sting, also criticised the newspaper for using the images without her consent and believed Newmark should not have resigned over the matter.
She told the Telegraph: "The fact that a newspaper was stealing my photograph is quite wrong. The newspaper's taken it too far."
She added: "I hope the MP is okay. It makes me feel really awful that this will ruin his life."
Lloyd Embley, editor-in-chief of the Daily Mirror and Sunday Mirror, has apologised to the women whose photographs were used but defended the story following accusations of entrapment.
He said: "Subterfuge was used in this investigation – and we have been very clear about that from the start.
"We strongly believe there was a clear public interest because of Mr Newmark's roles as Minister for Civil Society and co-founder of Women2Win, an organisation aimed at attracting more Conservative women to parliament.
"The investigation was carried out before the Sunday Mirror's involvement.
He added: "We thought pictures used by the investigation were posed by models but we now know that some real pictures were used.
"At no point has the Sunday Mirror published any of these images.
"But we would like to apologise to the women involved for their use in the investigation.
"We have already spoken to one of them who has told us she would like to tell us her side of the story."
Following his resignation, Newmark said he had been a "complete fool" and has no one to blame but himself.