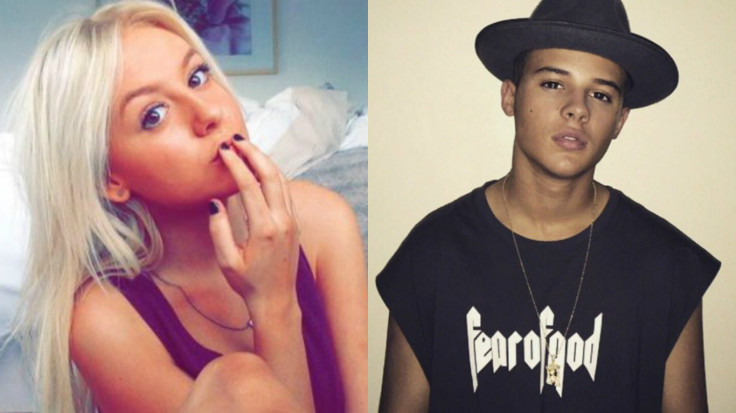 Twin pop-duo Brooks Way have been suspended from the X Factor following allegations of domestic abuse from a former girlfriend of 17-year-old Josh Brooks.
Amelia Clarke, 18, claims she was left with black eyes following numerous assaults and had to call the police on six occasions during their four-year relationship.
Speaking to the Sun on Sunday, Clarke said "I was constantly lying about where my bruises had come from. The worst time was last year."
"He came to my house and because my parents had new white carpets fitted I told him not to walk on them.
"He said the way that I spoke to him wasn't acceptable, knocked me over and kicked me in the face so hard that my nose broke. I heard it click out."
The former St Cryes school pupil also alleges she was assaulted by Josh at a New Year's party.
Police allowed the singer to walk free after Clarke refused to press charges, but she now claims that he "forced her to lie" in order to cover up the attack.
X Factor bosses have now launched an investigation into the claims, as well as further suggestions he sent her threatening messages while on the show.
Josh "strenuously" denies the allegations according to the Daily Mail. His twin, Kyle, who forms the other half of the group, has not been included in the allegations.
Brooks Way were put through to the final live stages of the competition by judge Louis Walsh last week, having previously sent the pair home in 2014.
But these latest developments meant that the duo were removed from first live show in Wembley on Saturday, with host Dermot O'Leary saying "sadly, due to circumstances, Brooks Way will not be appearing this evening".
In a statement, Josh said: "A fight broke out between me and another male at a party.
"Amelia, along with others, tried to break it up and she was accidentally knocked in the process. It was never my intention to hurt her or put her in danger and this situation is way out of my character."
However, a source told The Mirror that his anger problems are well known.
"It was known throughout their camp that Josh had a big problem with anger – he would lose it with his fists if anyone spoke to him in a way he thought was disrespectful.
"He regularly used to beat up Kyle, who wouldn't fight back. The sad thing is Josh is really great guy and was popular with his management – he just has a very disturbing problem with anger."
The Brook twins come from a volatile home background, living with their grandmother since they were 18-months-old as both their parents have criminal records, which include drug abuse and theft.
There is no news yet as to when, or if, the duo will be making a return.