Prosecutors have called for the brother of the Islamic extremist who shot dead seven people, including three Jewish children, in France in 2012 to be jailed for life.
Abdelkader Merah, 35, is accused of complicity to terror in connection with the shooting spree of his late brother Mohammed Merah.
As his four-week trial in Paris reached its final stage on Monday (30 October), public prosecutor Naima Rudloff requested the maximum sentence for Abdelkader – life imprisonment with 22 years before any possible parole.
A verdict is expected on Thursday.
It was in March 2012 that Mohammed killed three French paratroopers in Toulouse and Montauban.
Days later he burst into a Jewish school, killed a rabbi and his two young sons, and grabbed an eight-year-old girl and shot her in the head.
Carrying out his nine-day killing spree in the name of Al-Qaeda, he was then shot and killed in a dramatic 30-hour police standoff at his Toulouse apartment.
Abdelkader has been held for the past five years, suspected of having mentored Mohammed as he turned toward jihadism, and with providing assistance to him. He denies complicity in the attack.
"I'm not Mohammed Merah, I am Abdelkader Merah. There is a big difference," he told the court from the glass-enclosed court dock.
Abdelkader has admitted he was with his brother the day Mohammed stole the motor scooter used in the killings. He said he didn't report the theft to police because he didn't want to be a snitch.
"This is how it works in the projects. I've got the street DNA," Abdelkader told the court. "As a Muslim, a theft in my presence was not something enjoyable. On the other hand, in the housing project, a scooter theft is not something that really matters."
Once nicknamed Bin Laden in the French housing project where he grew up for his vocal support of 9/11 terror attacks, the violence-prone ex-delinquent has tried to convince the court he is now a peaceful Muslim.
He has been on the radar of French intelligence services since 2006 for his proximity to radical cells in the Toulouse region.
Growing up alongside two brothers and two sisters in a fatherless household, he was lured toward radical Islam after he was discharged from jail for stabbing his older brother.
But he says Islam has now brought peace to his troubled mind.
After what he calls "his conversion," he went to Egypt four times. While prosecutors believe he could have travelled abroad to connect with terror networks – his brother Mohammed met him in Cairo in 2010 – he insists he went there to learn literary Arabic in Qur'anic schools.
Investigators have found dozens of books on Islam at his house, but also a jihadi audio guide recorded by an Al-Qaeda affiliate.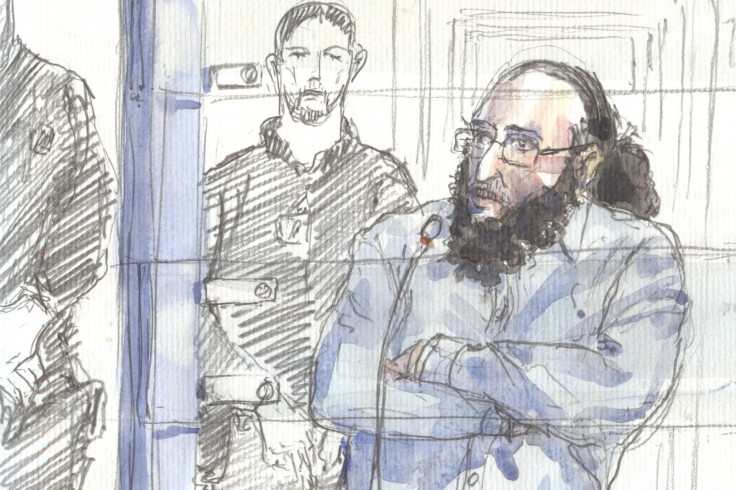 Abdelkader does not deny having been a role model of sorts for Mohammed, but said during the trial that he feels ashamed of what his "terrorist" brother did.
"He did what he did, but he remains my little brother," Abdelkader said. "Why should I turn my back on him?"
His comments came despite previously telling his mother in jail that his brother had offered "the most beautiful gift".
Laurence Cechman, a lawyer for the victims' family, has accused Abdelkader of trying to dupe the court.
"What a beautiful lesson in taqiyya," she said, using the Arabic word describing strategic lying to non-believers.
Rudloff said a second defendant, Fettah Malki, 34, also charged with complicity, should get 20 years behind bars. He is accused of supplying Mohammed with a machine pistol, ammunition and bullet-proof vest before the attack.
Both men deny they were aware of Mohammed's intentions.