Chelsea chairman Bruce Buck says the fear of public criticism coupled with an obligation to fulfill Football Association law dictated their decision to submit a formal complaint accusing referee Mark Clattenburg of racially abusing John Obi Mikel.
Clattenburg will not officiate for a third successive weekend in the Premier League as investigations continue into the alleged incident, the result of which is expected before the end of the week.
The Blues have been the target of criticism for their handling of the affair, having made public their officials complaint, which came just a month after their opted to internally punish captain John Terry following his four-match suspension for racial abuse.
And Buck has hit back at accusations the complaint is motivated by Clattenburg's performance in Chelsea's defeat to Manchester United, during which he sent off both Branislav Ivanovic and Fernando Torres.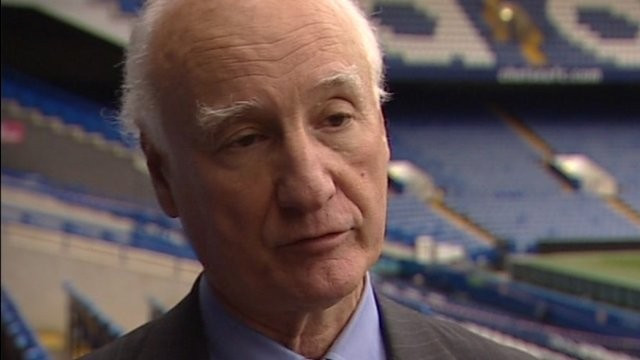 "The reaction has been very unfair," Buck told the Evening Standard. "We weren't interested in any confrontation with the referee or anybody else, had no thoughts of revenge on the referee.
"He made two obvious mistakes [sending Fernando Torres off and allowing Javier Hernandez's offside winner] which changed the tide.
"I felt we had the moral high ground, so I didn't really feel that bad about the defeat or have that feeling in my stomach. I thought we'd be treated very kindly in the newspapers next day.
"It was made after a great deal of anguish and after talking long and hard that evening about what should we do."
Buck adds that upon attaining statements from Chelsea players, which included the reference to the term 'monkey', the club had no choice but to make a formal complaint.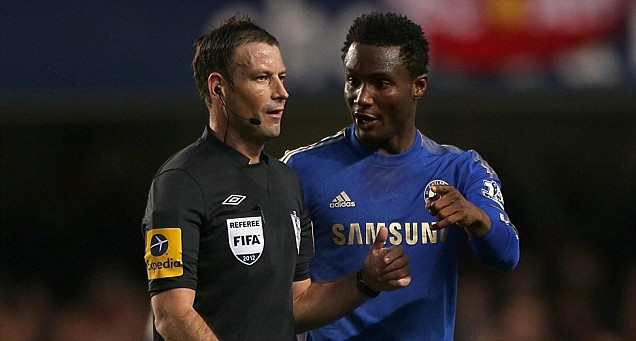 "We were guided by obligations that are imposed by the Football Association and also as an employer," Buck maintained. "FA rule E14 basically says a participant shall immediately report to the association any incident or matter which may be considered to be misconduct.
"Misconduct is a defined term under the FA regulations and includes such racial behaviour. We also had to ­consider the Equality Act 2010, which imposes an obligation on an employer to take certain actions if an employee is subject to discrimination by third parties.
"Suppose we had tried to sweep this under the rug and said to the various players, 'Look, it's not a big deal and the press are going to be all over us, maybe you want to reconsider." If that had leaked out, we would've really been crucified."
"I spoke to the players involved, either because they were allegedly the recipient of that abuse or had heard it, three separate times. I asked them if they could be mistaken. I asked them, if they might have heard Mikel instead of monkey. I thought I had covered that base."
"Looking into the players' eyes, I could see they were unhappy but no player or staff demanded that we file a complaint. They gave us their statements. The decision was made by us, the Chelsea management."