Olympian Bruce Jenner has allegedly been pictured wearing a dress outside of his Malibu home, days before he is expected to announce his transition into a woman.
The NY Daily News have published photos that they claim shows the 65-year-old wearing a floor-length monochrome striped dress while appearing to smoke a cigarette.
It is believed the blurry photos were taken by paparazzi who were positioned far away from Jenner's beach-front property. It is not possible to positively identify whether or not it is the reality star due to the poor quality of the images and the publication has been blasted for posting them.
TMZ reports the Keeping Up With The Kardashians star called the police to his home on 21 April to report a group of paparazzi who had been lingering outside his Malibu home.
According to the celebrity website, officers from the LA County Sheriff's department then went in search of the photographers who were reportedly perched on a hillside overlooking Jenner's property.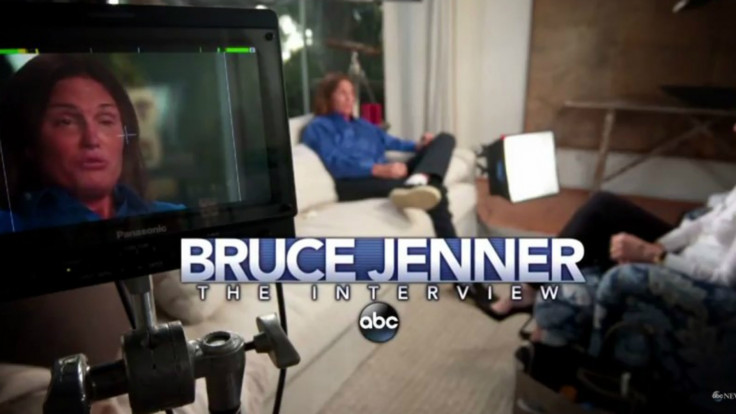 It is illegal for photographers to use telephoto lenses to take images of people in private spaces. If the former athlete wishes to take the matter further, he could take out a restraining order or sue the photographers.
An interview, which Jenner has filmed with ABC news anchor Diane Sawyer, is set to air in the US on 24 April. It is alleged the TV star will officially announce his transition into a woman during the two-hour special.
In one of the teasers released ahead of the interview, Jenner says he does not want to "hurt" his children. "Those are the only ones I'm concerned with. I can't let myself hurt them," he says of his family.
Rumours of his alleged sex change have circulated for more than a year and it is claimed the father-of-six has had multiple surgical procedures to complete his transition.
Most recently, it was reported that Jenner had breast implant surgery while he is also said to have shaved down his Adam's apple.