Bruce Jenner sex change: Olympian speaks in new teaser from Diane Sawyer interview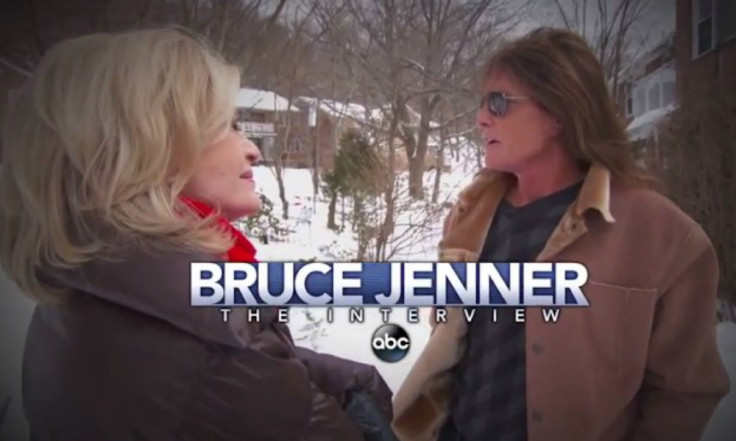 Olympic medallist Bruce Jenner has spoken in a new teaser released from his upcoming interview with ABC's Diane Sawyer, widely rumoured to announce his sex change into a woman.
In the 15-second promotional clip for Bruce Jenner: The Interview, the 65-year-old can be seen walking outside in a snow-covered street as he tells the 20/20 news anchor: "My whole life has been getting me ready for this."
A previous teaser featured quick flashes of Jenner sitting in front of Sawyer, 69, during their interview while a voice over says: "The journey, the decisions, the future, the Diane Sawyer exclusive."
Over the last year, rumours have mounted that the Keeping Up With The Kardashians reality star is transitioning into a woman. His appearance has changed in recent months including growing out his long hair and wearing coloured nail polish.
In January, it was reported that Jenner told his children, including Kendall and Kylie Jenner, and ex-wife Kris Jenner, that he was going through gender reassignment.
A source has told Hollywood Life that the two-hour interview with Sawyer will help explain aspects of his reported sex change that his family do not understand.
"Many questions and perhaps things that his children don't understand or can't wrap their heads around will be answered," the insider told the website.
"He's certain his children, and even Kris, will have a lot of emotions watching. He wants to be there with each of them, comforting them and wiping tears from their faces as he unravels a secret that's been eating him alive for most of his life."
TMZ recently reported that the interview will consist of a range of talks conducted between the journalist and athlete over several months, and will focus on his journey including the moment he allegedly felt like a female at the age of five, and also his mental state.
The publication previously claimed Jenner will not be dressed as a woman or reveal his name.
Watch the new teaser below:
© Copyright IBTimes 2023. All rights reserved.